The VT team help our members in the implementation of new programs, teaching strategies and much more!VT tea
James Burn is an educational consultant with Riverside School Board and RÉCIT Provincial Service for Vocational Education.
Contact info: http://recit.qc.ca/membres/james-burn/​
---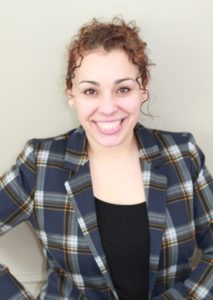 Daniela Garza is a Pedagogical Consultant for the VT English sector. Daniela has a lot of experience in elementary and secondary schools, and has an expertise with language acquisition and literacy. She will be the pedagogical consultant working for the 9 boards on the Literacy project.
Four programs have been identified to be the the focus of the project: Health, Assistance and Nursing, Institutional and Home Care Assistance, Secretarial Studies and Accounting.
Contact info: daniela.garza@cqsb.qc.ca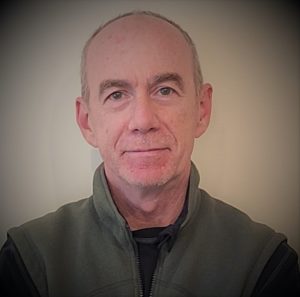 Daniel Jordan joined RECIT-VT to provide some extra muscle to James Burn as the education landscape was transitioning to online (COVID-19). Daniel quickly jumped in to provide much needed support to home turf RSB in helping administer the Access RSB Moodle website.
Daniel has many years of experience in IT, notably programming and databases, as well as providing support and training to many. His skills and experience will be most useful as he is the go-to person for post workshop or training sessions that teachers and pedagogical consultants have with James.
Contact info: djordan@rsb.qc.ca
PROCEDE supported resources
RECIT VT
The RECIT VT website offers tools, workshop and guidance specifically aimed at the Vocational classroom crowd, from SmartBoards to Chromebooks, even Virtual Reality training!
PD à la carte
The collaborative team of PROCEDE Curriculum Consultants, RÉCIT AGE, and RÉCIT VT invites you to view our "PD à la carte" website. It was designed to provide support for online communication and teaching.
We have provided easy access to online resources and collaboration. Each section of the site has instructional videos on the most commonly used platforms and applications for distance learning. We have vetted each one so that you may directly pass them on to teachers.
We will hold virtual office hours each day of the week. Teachers, consultants, and directors are invited to ask questions relating to online communication and teaching. Please refer to our calendar for open workshops on specific topics.
You can make requests or professional development on the specific needs of your centre. Simply use the request form on our website and we will provide "à la carte" assistance.