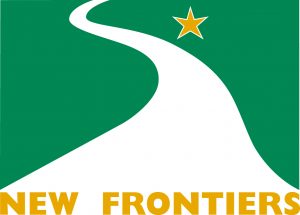 ---
Facebook Feeds from NFSB
It's Professionals' Week / C'est la semaine des Pros!
Our Director General, Rob Buttars, takes this opportunity to thank the Professionals of the New Frontiers School Board for the work they do to support student success. Un gros merci!

www.fppe.ca/mot-du-president-semainedespros/#Editorial ... See MoreSee Less
Great news!
montreal.ctvnews.ca/new-frontiers-school-board-granted-right-to-train-nursing-assistants-1.4676323 ... See MoreSee Less
This is great news. Good job Bonnie!
Temporary part-time assignments are available, and on-call replacements are needed for our daycares! An Attestation in Vocational Studies in Day Care Services and valid first aid certification are required. Interested? Send your CV with the subject line "Daycare Educators" to hr@nfsb.qc.ca ... See MoreSee Less
If are currently taking the aep course at nova to work in a school daycare, is there any chances of getting in to have the hands on experience?
And the Bus drivers get cheated by the Private Owners , $16.00 / hour !
Donna Ann Donnelly Cassandra Leduc
Load more
Facebook Feeds from Continuing Education
A little example of the work one of our students completed in the Interior Decorating and Visual Display program! 🤩 Check out the commercial space that was designed 👌🏼
#interiordesign #CommercialSpace #novacareercentre #tradesinenglish #nfsbme #NFSB ... See MoreSee Less
Our Indigenous history class at the NOVA Career Centre has been working since September on learning some of the more challenging and often forgotten parts of our history. The goal of our class is two-fold; students are learning about the effects of colonization on Indigenous peoples and each of their assignments is designed to share their new knowledge through different media with the NOVA community. Social justice through education for the win!

Feel free to look around, and discover some of the nations around us. Check out the interactive map by heading to our site: nfsb.me/indigenous-history-class ... See MoreSee Less
The HEALTH, ASSISTANCE & NURSING program is BACK at CVCEC! We are extremely pleased to announce we are offering this 17 month/1800 hour program - starting: May 4, 2020 - at our state-of-the-art facility in the picturesque community of Ormstown.

Interested in taking the program, don't delay and contact our team at CVCEC (450) 829-2396 for more details. www.nfsb.me/health ... See MoreSee Less
Should check out job opportunities when they graduate. Many are working as PABs because they can't find jobs. Just be honest with the students before they start.
Finally!! Students back on the floor.. missed you guys!!
Load more
---