Mandate:
1. To facilitate communication and collaboration among sector colleagues through the organization of sharing or training opportunities.
2. To provide provincial leadership and support with regard to the quality of teaching and program implementation in all English centres delivering programs connected to their designated sector.
3. To reflect the interests and needs of the sector they represent in the annual development of a global professional development plan, in collaboration with sector and program teachers, QACVE and PROCEDE.
4. To support the development of a teaching team which is up to date on program content, revisions, employment contexts and teaching techniques in order to act as a model for "best practices" in their training sector.
5. At the request of colleagues from the English-language RAC network, to provide content expertise and analysis in support of the process of recognition of prior learning and acquired competencies.
Objectives of the Network:
1. To improve & support communication/collaboration among colleagues
2. To provide a provincial structure through which english sector professional development and quality teaching can be strengthened and expanded
3. To support centres who have received new ententes, provisional authorizations or new authorizations
4. To support the development of closer links among vocational & technical training providers, educational partners, stakeholders, industry & employment representatives
Please consult the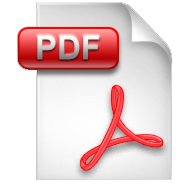 PROCEDE Reimbursement and Guidelines Booklet for more information on funding.
---
Org
Unit
Grouping
CEN
Order
Org
Sort
Unit
RegionOrder
Region/Dept
Level
Grouping
Admin Order
Title
Name
Email
OrgFilt
UnitFilt
CEN
1
PROCEDE
9
1
4
Professionals
Vocational Training Support Coordinator
Xavier-Michel Grisé
xgrise@nfsb.qc.ca
PROCEDE
0
0
1
PROCEDE
9
5
1
Administration
President
Lucie Roy
lroy@rsb.qc.ca
PROCEDE
0
0
1
PROCEDE
9
5
2
Administration
Past President
Mario Argiropoulos
MArgiropoulos@emsb.qc.ca
PROCEDE
0
0
1
PROCEDE
9
5
2
Administration
Vice-President
Frédéric Greschner
fgreschner@swlauriersb.qc.ca
PROCEDE
0
0
1
PROCEDE
9
5
3
Coordinates
Facebook
https://www.facebook.com/procedelifelonglearning/
PROCEDE
0
0
1
PROCEDE
9
5
3
Coordinates
Website
https://procede.ca
PROCEDE
0
0
1
PROCEDE
9
5
5
Support Staff
Secretary/Treasurer
Angela Spagnolo
aspagnolo@emsb.qc.ca
PROCEDE
0
0
1
PROCEDE
9
5
7
Consultant
CERAC
TBD
PROCEDE
0
0
1
PROCEDE
9
5
7
Consultant
ELVEC Vocational
Jean Bouchard
lesbouchard@tablebuff.com
PROCEDE
0
0
1
PROCEDE
9
5
Business Services/SAE
2
Administration
1
Director
Charbel Mourad
cmourad@lbpsb.qc.ca
PROCEDE
0
0
1
PROCEDE
9
5
Business Services/SAE
3
Coordinates
LinkedIn
https://www.linkedin.com/company/procede-training/
PROCEDE
0
0
1
PROCEDE
9
5
Business Services/SAE
3
Coordinates
LinkedIn
https://www.linkedin.com/company/procede-training/
PROCEDE
0
0
1
PROCEDE
9
5
RECIT FGA National
4
Professionals
Pedagogical Consultant
Avi Spector
aspector@rsb.qc.ca
PROCEDE
0
0
1
PROCEDE
9
5
RECIT FGA National
7
Consultant
Pedagogical Consultant
Marc Gariépy
Marc.Gariepy@cssmi.qc.ca
PROCEDE
0
0
1
PROCEDE
9
5
RECIT FGA Regional
4
Professionals
Pedagogical Consultant
Giovanna Salvagio
GSalvagio@emsb.qc.ca
PROCEDE
0
0
1
PROCEDE
9
5
RECIT FGA Regional
7
Consultant
Pedagogical Consultant
Emilie Bowles
EBowles@rsb.qc.ca
PROCEDE
0
0
1
PROCEDE
9
5
RECIT FP
4
Professionals
Pedagogical Consultant
James Burn
jburn@rsb.qc.ca
PROCEDE
0
0
1
PROCEDE
9
5
Vocational In-Service CEN
5
Support Staff
Coordinator
Shelley Smythe
ssmythe@nfsb.qc.ca
PROCEDE
0
0
2
Central Quebec School Board
1
School Board
1
1
Administration
1
Director General
Stephen Pigeon
Stephen.pigeon@cqsb.qc.ca
Central Quebec School Board
School Board
0
2
Central Quebec School Board
1
School Board
1
3
Coordinates
Address
2046 chemin Saint-Louis
Central Quebec School Board
School Board
0
2
Central Quebec School Board
1
School Board
1
3
Coordinates
City, PC
Quebec, Qc G1T 1P4
Central Quebec School Board
School Board
0
2
Central Quebec School Board
1
School Board
1
3
Coordinates
Facebook
https://www.facebook.com/CQSB.CSCQ/
Central Quebec School Board
School Board
0
2
Central Quebec School Board
1
School Board
1
3
Coordinates
Fax
418-682-5891
Central Quebec School Board
School Board
0
2
Central Quebec School Board
1
School Board
1
3
Coordinates
Phone
418-688-8730/ 1-800-249-5573
Central Quebec School Board
School Board
0
2
Central Quebec School Board
1
School Board
1
3
Coordinates
Twitter
https://twitter.com/CQSB
Central Quebec School Board
School Board
0
2
Central Quebec School Board
1
School Board
1
3
Coordinates
Website
http://www.cqsb.qc.ca/en/
Central Quebec School Board
School Board
0
2
Central Quebec School Board
1
School Board
1
3
Coordinates
Youtube
https://www.youtube.com/channel/UCXrrGCzYA9YCWikix-88neg/featured
Central Quebec School Board
School Board
0
2
Central Quebec School Board
2
Continuing Education
1
2
Administration
Director of Educational Services
Stephane Lagacé
stephane.lagace@cqsb.qc.ca
Central Quebec School Board
Continuing Education
0
2
Central Quebec School Board
2
Continuing Education
1
3
Coordinates
Website
Adult
https://www.cqsb.qc.ca/en/adult-general-education/eastern-quebec-learning-center
Central Quebec School Board
Continuing Education
0
2
Central Quebec School Board
2
Continuing Education
1
3
Coordinates
Website
Vocational
https://www.cqsb.qc.ca/en/vocational-training/eastern-quebec-learning-centre
Central Quebec School Board
Continuing Education
0
2
Central Quebec School Board
9
Eastern Quebec Learning Centre
1
1
Administration
1
Centre Director
Susie Faguy
Susie.faguy@cqsb.qc.ca
Central Quebec School Board
Eastern Quebec Learning Centre
0
2
Central Quebec School Board
9
Eastern Quebec Learning Centre
1
3
Coordinates
Address
3005 William-Stuart
Central Quebec School Board
Eastern Quebec Learning Centre
0
2
Central Quebec School Board
9
Eastern Quebec Learning Centre
1
3
Coordinates
Address
Quebec, Qc. G1W 1V4
Central Quebec School Board
Eastern Quebec Learning Centre
0
2
Central Quebec School Board
9
Eastern Quebec Learning Centre
1
3
Coordinates
Facebook
https://www.facebook.com/EasternQuebec/
Central Quebec School Board
Eastern Quebec Learning Centre
0
2
Central Quebec School Board
9
Eastern Quebec Learning Centre
1
3
Coordinates
Fax
418-654-3670
Central Quebec School Board
Eastern Quebec Learning Centre
0
2
Central Quebec School Board
9
Eastern Quebec Learning Centre
1
3
Coordinates
Phone
418-654-0537
Central Quebec School Board
Eastern Quebec Learning Centre
0
2
Central Quebec School Board
9
Eastern Quebec Learning Centre
1
3
Coordinates
Twitter
https://twitter.com/QcEastern
Central Quebec School Board
Eastern Quebec Learning Centre
0
2
Central Quebec School Board
9
Eastern Quebec Learning Centre
1
3
Coordinates
Website
https://www.easternquebec.ca/fr
Central Quebec School Board
Eastern Quebec Learning Centre
0
2
Central Quebec School Board
9
Eastern Quebec Learning Centre
1
3
Coordinates
Youtube
https://www.youtube.com/channel/UCdO58kyK-DZrW07OhFz5tCg
Central Quebec School Board
Eastern Quebec Learning Centre
0
2
Central Quebec School Board
9
Eastern Quebec Learning Centre
1
4
Professionals
Guidance Counsellor and Admissions
Jean Laflamme
jean.laflamme@cqsb.qc.ca
Central Quebec School Board
Eastern Quebec Learning Centre
0
2
Central Quebec School Board
9
Eastern Quebec Learning Centre
1
4
Professionals
SARCA, Loans and Bursaries
Sylvie Piché
Sylvie.piche@cqsb.qc.ca
Central Quebec School Board
Eastern Quebec Learning Centre
0
2
Central Quebec School Board
9
Eastern Quebec Learning Centre
1
5
Support Staff
Admissions Secretary
Maie-Claude Hénault
marie-claude.henault@cqsb.qc.ca
Central Quebec School Board
Eastern Quebec Learning Centre
0
2
Central Quebec School Board
9
Eastern Quebec Learning Centre
1
5
Support Staff
School Organization Technician
Diane Michaud
diane.michaud@cqsb.qc.ca
Central Quebec School Board
Eastern Quebec Learning Centre
0
2
Central Quebec School Board
9
Eastern Quebec Learning Centre
1
5
Support Staff
secretary
Sophie Minville
sophie.minville@cqsb.qc.ca
Central Quebec School Board
Eastern Quebec Learning Centre
0
3
Cree School Board
1
School Board
1
1
Administration
1
Director General
Abraham Jolly
ajolly@cscree.qc.ca
Cree School Board
School Board
0
3
Cree School Board
1
School Board
1
3
Coordinates
Address
203 Main Street
Cree School Board
School Board
0
3
Cree School Board
1
School Board
1
3
Coordinates
City, PC
Mistissini, Qc. G0W 1C0
Cree School Board
School Board
0
3
Cree School Board
1
School Board
1
3
Coordinates
Facebook
https://www.facebook.com/CreeSchoolBd/
Cree School Board
School Board
0
3
Cree School Board
1
School Board
1
3
Coordinates
Fax
418-923-2072
Cree School Board
School Board
0
3
Cree School Board
1
School Board
1
3
Coordinates
Phone
418-923-2764
Cree School Board
School Board
0
3
Cree School Board
1
School Board
1
3
Coordinates
Twitter
https://twitter.com/CreeSchoolBoard
Cree School Board
School Board
0
3
Cree School Board
1
School Board
1
3
Coordinates
Website
https://www.cqsb.qc.ca/en/web/cscq/home
Cree School Board
School Board
0
3
Cree School Board
1
School Board
1
3
coordinates
Website
https://www.EeyouEducation.ca
Cree School Board
School Board
0
3
Cree School Board
2
Continuing Education
1
3
Coordinates
Website
https://www.cscree.qc.ca/en/saes/about-the-saes
Cree School Board
Continuing Education
0
3
Cree School Board
9
Costal
1
5
Support Staff
Administrative Technician
Lorna Spencer
lspencer@cscree.qc.ca
Cree School Board
Costal
0
3
Cree School Board
9
Costal
1
5
Support Staff
Office Agent
Pamela House
phouse@cscree.qc.ca
Cree School Board
Costal
0
3
Cree School Board
9
Costal
5
Chisasibi/ Whapmagoostui
4
Professionals
Education Consultant
Roberta Neacappo
meacappo@cscree.qc.ca
Cree School Board
Costal
0
3
Cree School Board
9
Costal
5
Waskaganish/ Nemaska
4
Professionals
Education Consultant
Vance Bear
vbear@cscree.qc.ca
Cree School Board
Costal
0
3
Cree School Board
9
Costal
5
Wemindji/ Eastmain
4
Professionals
Education Consultant
Rene Blackned
rblackned@cscree.qc.ca
Cree School Board
Costal
0
3
Cree School Board
9
Inland
1
5
Support Staff
Administrative Technician
Judy Moar
jmoar@cscree.qc.ca
Cree School Board
Inland
0
3
Cree School Board
9
Inland
1
5
Support Staff
Office Agent
Madeleine Nakogee
mnakogee@cscree.qc.ca
Cree School Board
Inland
0
3
Cree School Board
9
Inland
5
Mistissini/ Ouje-Bougoumou
4
Professionals
Education Consultant
Annie N. Isherhoff
aisherhoff@cscree.qc.ca
Cree School Board
Inland
0
3
Cree School Board
9
Inland
5
Waswanipi/ Washaw-sibi
4
Professionals
Education Consultant
Marcel Martin
mmartin@cscree.qc.ca
Cree School Board
Inland
0
3
Cree School Board
9
Sabtuan Adult Education
1
2
Administration
1
Director
Pierre Desjardins
pdesjardins@cscree.qc.ca
Cree School Board
Sabtuan Adult Education
0
3
Cree School Board
9
Sabtuan Adult Education
1
2
Administration
Coordinator, AD Service
Cree School Board
Sabtuan Adult Education
0
3
Cree School Board
9
Sabtuan Adult Education
1
2
Administration
Coordinator, Adult Education
Matthew Iserhoff
miserhoff@cscree.qc.ca
Cree School Board
Sabtuan Adult Education
0
3
Cree School Board
9
Sabtuan Adult Education
1
2
Administration
Coordinator, VT
Cree School Board
Sabtuan Adult Education
0
3
Cree School Board
9
Sabtuan Adult Education
1
3
Coordinates
Facebook
https://www.facebook.com/SabtuanAdultEducation
Cree School Board
Sabtuan Adult Education
0
3
Cree School Board
9
Sabtuan Adult Education
1
4
Professionals
Education Consultant – GE
Pierre Demers
pdemers@cscree@qc.ca
Cree School Board
Sabtuan Adult Education
0
3
Cree School Board
9
Sabtuan Adult Education
1
4
Professionals
Education Consultant – VT
Luc Collette
lcollette@cscree@qc.ca
Cree School Board
Sabtuan Adult Education
0
3
Cree School Board
9
Sabtuan Adult Education
1
4
Professionals
Guidance Counsellor
Cree School Board
Sabtuan Adult Education
0
3
Cree School Board
9
Sabtuan Adult Education
1
5
Support Staff
Administrative Technician
Cree School Board
Sabtuan Adult Education
0
3
Cree School Board
9
Sabtuan Adult Education
1
5
Support Staff
Executive Secretary
Diane Edwards
sabtuanadulted@cscree.qc.ca
Cree School Board
Sabtuan Adult Education
0
3
Cree School Board
9
Sabtuan Regional Vocational Training Centre
1
1
Administration
1
Centre Director
Cree School Board
Sabtuan Regional Vocational Training Centre
0
3
Cree School Board
9
Sabtuan Regional Vocational Training Centre
1
2
Administration
Resident Manager
Bianca Albert
balbert@cscree.qc.ca
Cree School Board
Sabtuan Regional Vocational Training Centre
0
3
Cree School Board
9
Sabtuan Regional Vocational Training Centre
1
3
Coordinates
Address
1 Elder David Neeposh Street
Cree School Board
Sabtuan Regional Vocational Training Centre
0
3
Cree School Board
9
Sabtuan Regional Vocational Training Centre
1
3
Coordinates
City, PC
Waswanapi, Qc. J0Y 3C0
Cree School Board
Sabtuan Regional Vocational Training Centre
0
3
Cree School Board
9
Sabtuan Regional Vocational Training Centre
1
3
Coordinates
Fax
819-753-2640
Cree School Board
Sabtuan Regional Vocational Training Centre
0
3
Cree School Board
9
Sabtuan Regional Vocational Training Centre
1
3
Coordinates
Phone
819-753-4040
Cree School Board
Sabtuan Regional Vocational Training Centre
0
3
Cree School Board
9
Sabtuan Regional Vocational Training Centre
1
5
Support Staff
Administrative Technician
Nancy Mianscun
nmianscun@cscree.qc.ca
Cree School Board
Sabtuan Regional Vocational Training Centre
0
4
Eastern Shores School Board
1
School Board
1
1
Administration
1
Director General
Hugh Wood
hugh.wood@essb.qc.ca
Eastern Shores School Board
School Board
0
4
Eastern Shores School Board
1
School Board
1
2
Administration
2
Assistant Director General
Jane Bradbury
jane.bradbury@essb.qc.ca
Eastern Shores School Board
School Board
0
4
Eastern Shores School Board
1
School Board
1
2
Administration
Director of Finance
Suzanne Ward
Suzanne.ward@essb.qc.ca
Eastern Shores School Board
School Board
0
4
Eastern Shores School Board
1
School Board
1
3
Coordinates
Address
40 Mountsorrel, Box 500
Eastern Shores School Board
School Board
0
4
Eastern Shores School Board
1
School Board
1
3
Coordinates
City, PC
New Carlisle, Qc G0C 1Z0
Eastern Shores School Board
School Board
0
4
Eastern Shores School Board
1
School Board
1
3
Coordinates
Facebook
https://www.facebook.com/easternshores2016/
Eastern Shores School Board
School Board
0
4
Eastern Shores School Board
1
School Board
1
3
Coordinates
Fax
418-752-6447
Eastern Shores School Board
School Board
0
4
Eastern Shores School Board
1
School Board
1
3
Coordinates
Phone
418-752-2247
Eastern Shores School Board
School Board
0
4
Eastern Shores School Board
1
School Board
1
3
Coordinates
Twitter
Eastern Shores School Board
School Board
0
4
Eastern Shores School Board
1
School Board
1
3
Coordinates
Website
https://www.essb.qc.ca/
Eastern Shores School Board
School Board
0
4
Eastern Shores School Board
2
Continuing Education
1
2
Administration
1
Director
Jane Bradbury
jane.bradbury@essb.qc.ca
Eastern Shores School Board
Continuing Education
0
4
Eastern Shores School Board
2
Continuing Education
1
2
Administration
Coordinator
Ann Guilbeault
ann.guilbeault@essb.qc.ca
Eastern Shores School Board
Continuing Education
0
4
Eastern Shores School Board
2
Continuing Education
1
4
Professionals
AVIC
Vicky Marsh
vicky.marsh@essb.qc.ca
Eastern Shores School Board
Continuing Education
0
4
Eastern Shores School Board
2
Continuing Education
1
4
Professionals
RAC-SAE
Marjorie McRae
marjorie.mcrae@essb.qc.ca
Eastern Shores School Board
Continuing Education
0
4
Eastern Shores School Board
2
Continuing Education
1
5
Support Staff
School Organization Technician
Linda Woodman
linda.woodman@essb.qc.ca
Eastern Shores School Board
Continuing Education
0
4
Eastern Shores School Board
2
Continuing Education
1
5
Support Staff
Staff Assistant
Eastern Shores School Board
Continuing Education
0
4
Eastern Shores School Board
9
Grosse Isle Adult and Vocational Centre
1
2
Administration
3
Administrative Officer
Christine Grenier
Christine.grenier@essb.qc.ca
Eastern Shores School Board
Grosse Isle Adult and Vocational Centre
0
4
Eastern Shores School Board
9
Grosse Isle Adult and Vocational Centre
1
3
Coordinates
Address
448 Chemin Principal
Eastern Shores School Board
Grosse Isle Adult and Vocational Centre
0
4
Eastern Shores School Board
9
Grosse Isle Adult and Vocational Centre
1
3
Coordinates
City, PC
Grosse Isle, M.I., Qc. G4T 6A8
Eastern Shores School Board
Grosse Isle Adult and Vocational Centre
0
4
Eastern Shores School Board
9
Grosse Isle Adult and Vocational Centre
1
3
Coordinates
Fax
418-985-2955
Eastern Shores School Board
Grosse Isle Adult and Vocational Centre
0
4
Eastern Shores School Board
9
Grosse Isle Adult and Vocational Centre
1
3
Coordinates
Phone
418-985-2885
Eastern Shores School Board
Grosse Isle Adult and Vocational Centre
0
4
Eastern Shores School Board
9
Listuguj Adult and Vocational Centre
1
2
Administration
3
Administrative Officer
Nicholas Caissy
nicholas.caissy@essb.qc.ca
Eastern Shores School Board
Listuguj Adult and Vocational Centre
0
4
Eastern Shores School Board
9
Listuguj Adult and Vocational Centre
1
3
Coordinates
Address
2 Pacific Drive
Eastern Shores School Board
Listuguj Adult and Vocational Centre
0
4
Eastern Shores School Board
9
Listuguj Adult and Vocational Centre
1
3
Coordinates
City, PC
Listuguj, QC G0C 2R0
Eastern Shores School Board
Listuguj Adult and Vocational Centre
0
4
Eastern Shores School Board
9
Listuguj Adult and Vocational Centre
1
3
Coordinates
Fax
Eastern Shores School Board
Listuguj Adult and Vocational Centre
0
4
Eastern Shores School Board
9
Listuguj Adult and Vocational Centre
1
3
Coordinates
Phone
418-788-1347 x 8002/ 1-888-988-5668
Eastern Shores School Board
Listuguj Adult and Vocational Centre
0
4
Eastern Shores School Board
9
Listuguj Adult and Vocational Centre
1
3
Coordinates
Website
Eastern Shores School Board
Listuguj Adult and Vocational Centre
0
4
Eastern Shores School Board
9
New Carlisle Adult and Vocational Centre - The Anchor
1
2
Administration
3
Administrative Officer
Christine Grenier
Christine.grenier@essb.qc.ca
Eastern Shores School Board
New Carlisle Adult and Vocational Centre - The Anchor
0
4
Eastern Shores School Board
9
New Carlisle Adult and Vocational Centre - The Anchor
1
3
Coordinates
Address
80 Gérard D. Lévesque
Eastern Shores School Board
New Carlisle Adult and Vocational Centre - The Anchor
0
4
Eastern Shores School Board
9
New Carlisle Adult and Vocational Centre - The Anchor
1
3
Coordinates
Address
New Carlisle, Qc. G0C 1Z0
Eastern Shores School Board
New Carlisle Adult and Vocational Centre - The Anchor
0
4
Eastern Shores School Board
9
New Carlisle Adult and Vocational Centre - The Anchor
1
3
Coordinates
Facebook
https://www.facebook.com/1389067917776100/
Eastern Shores School Board
New Carlisle Adult and Vocational Centre - The Anchor
0
4
Eastern Shores School Board
9
New Carlisle Adult and Vocational Centre - The Anchor
1
3
Coordinates
Fax
418-368-2101
Eastern Shores School Board
New Carlisle Adult and Vocational Centre - The Anchor
0
4
Eastern Shores School Board
9
New Carlisle Adult and Vocational Centre - The Anchor
1
3
Coordinates
Phone
418-368-3376/1-877-668-3376
Eastern Shores School Board
New Carlisle Adult and Vocational Centre - The Anchor
0
4
Eastern Shores School Board
9
New Carlisle Adult and Vocational Centre - The Anchor
1
3
Coordinates
Website
Eastern Shores School Board
New Carlisle Adult and Vocational Centre - The Anchor
0
4
Eastern Shores School Board
9
Sept-Îles - Northern Lights
1
2
Administration
3
Administrative Officer
Chantal Pitt
Chantal.pitt@essb.qc.ca
Eastern Shores School Board
Sept-Îles - Northern Lights
0
4
Eastern Shores School Board
9
Sept-Îles - Northern Lights
1
3
Coordinates
Address
530 Brochu Avenue
Eastern Shores School Board
Sept-Îles - Northern Lights
0
4
Eastern Shores School Board
9
Sept-Îles - Northern Lights
1
3
Coordinates
City, PC
Sept-Îles, Qc. G4R 2X3
Eastern Shores School Board
Sept-Îles - Northern Lights
0
4
eastern Shores School Board
9
Sept-Îles - Northern Lights
1
3
Coordinates
Facebook
https://www.facebook.com/Northern-Lights-Adult-Education-and-Vocational-Center-103367684932687
eastern Shores School Board
Sept-Îles - Northern Lights
0
4
Eastern Shores School Board
9
Sept-Îles - Northern Lights
1
3
Coordinates
Fax
418-962-9601
Eastern Shores School Board
Sept-Îles - Northern Lights
0
4
Eastern Shores School Board
9
Sept-Îles - Northern Lights
1
3
Coordinates
Phone
418-968-8412/1-866-968-8412
Eastern Shores School Board
Sept-Îles - Northern Lights
0
4
Eastern Shores School Board
9
Wakeham Adult and Vocational Centre
1
2
Administration
3
Administrative Officer
Richard Jalbert
Richard.jalbert@essb.qc.ca
Eastern Shores School Board
Wakeham Adult and Vocational Centre
0
4
Eastern Shores School Board
9
Wakeham Adult and Vocational Centre
1
3
Coordinates
Address
584 Wakeham
Eastern Shores School Board
Wakeham Adult and Vocational Centre
0
4
Eastern Shores School Board
9
Wakeham Adult and Vocational Centre
1
3
Coordinates
City, PC
Gaspé, Qc. G4X 2A1
Eastern Shores School Board
Wakeham Adult and Vocational Centre
0
4
Eastern Shores School Board
9
Wakeham Adult and Vocational Centre
1
3
Coordinates
Facebook
https://www.facebook.com/wavegaspe/
Eastern Shores School Board
Wakeham Adult and Vocational Centre
0
4
Eastern Shores School Board
9
Wakeham Adult and Vocational Centre
1
3
Coordinates
Fax
418-368-2101
Eastern Shores School Board
Wakeham Adult and Vocational Centre
0
4
Eastern Shores School Board
9
Wakeham Adult and Vocational Centre
1
3
Coordinates
Phone
418-368-3376/1-877-668-3376
Eastern Shores School Board
Wakeham Adult and Vocational Centre
0
4
Eastern Shores School Board
9
Wakeham Adult and Vocational Centre
1
3
Coordinates
Website
Eastern Shores School Board
Wakeham Adult and Vocational Centre
0
4
Eastern Shores School Board
9
Wakeham Adult and Vocational Centre
1
5
Support Staff
Staff Assistant
Rachel Adams
Rachel.adams@essb.qc.ca
Eastern Shores School Board
Wakeham Adult and Vocational Centre
0
5
Eastern Townships School Board
1
School Board
1
1
Administration
1
Director General
Michel Soucy
dg@etsb.qc.ca
Eastern Townships School Board
School Board
0
5
Eastern Townships School Board
1
School Board
1
2
Administration
Director of Financial Services
Sophie Leduc
leducs@etsb.qc.ca
Eastern Townships School Board
School Board
0
5
Eastern Townships School Board
1
School Board
1
3
Coordinates
Address
340 Saint-Jean Bosco
Eastern Townships School Board
School Board
0
5
Eastern Townships School Board
1
School Board
1
3
Coordinates
City, PC
Magog, Qc. J1X 1K9
Eastern Townships School Board
School Board
0
5
Eastern Townships School Board
1
School Board
1
3
Coordinates
Facebook
https://www.facebook.com/ETSB2
Eastern Townships School Board
School Board
0
5
Eastern Townships School Board
1
School Board
1
3
Coordinates
Fax
819-868-2286
Eastern Townships School Board
School Board
0
5
Eastern Townships School Board
1
School Board
1
3
Coordinates
Phone
819-868-3100 ext.55005
Eastern Townships School Board
School Board
0
5
Eastern Townships School Board
1
School Board
1
3
Coordinates
Website Address
http://www.etsb.qc.ca/
Eastern Townships School Board
School Board
0
5
Eastern Townships School Board
2
Continuing Education
1
2
Administration
1
Director of Continuing Education
Michel Soucy
soucym@etsb.qc.ca
Eastern Townships School Board
Continuing Education
0
5
Eastern Townships School Board
2
Continuing Education
5
Business Services/SAE
3
Coordinates
Facebook
https://www.facebook.com/SAEETSB/
Eastern Townships School Board
Continuing Education
0
5
Eastern Townships School Board
9
Adult Education Centre – New Horizons Adult Education
1
1
Administration
1
Centre Director
Steve Dunn
dunns@etsb.qc.ca
Eastern Townships School Board
Adult Education Centre – New Horizons Adult Education
0
5
Eastern Townships School Board
9
Adult Education Centre – New Horizons Adult Education
1
3
Coordinates
Address
2365 Galt Street West
Eastern Townships School Board
Adult Education Centre – New Horizons Adult Education
0
5
Eastern Townships School Board
9
Adult Education Centre – New Horizons Adult Education
1
3
Coordinates
City, PC
Sherbrooke, Qc. J1K 1L1
Eastern Townships School Board
Adult Education Centre – New Horizons Adult Education
0
5
Eastern Townships School Board
9
Adult Education Centre – New Horizons Adult Education
1
3
Coordinates
Fax
819-566-2658
Eastern Townships School Board
Adult Education Centre – New Horizons Adult Education
0
5
Eastern Townships School Board
9
Adult Education Centre – New Horizons Adult Education
1
3
Coordinates
Phone
819-566-0250
Eastern Townships School Board
Adult Education Centre – New Horizons Adult Education
0
5
Eastern Townships School Board
9
Adult Education Centre – New Horizons Adult Education
1
4
Professionals
Academic, Vocational Information Counselor, Job Links
Mireille Bergeron
bergeronm@etsb.qc.ca
Eastern Townships School Board
Adult Education Centre – New Horizons Adult Education
0
5
Eastern Townships School Board
9
Adult Education Centre – New Horizons Adult Education
1
4
Professionals
Guidance Counselor
Mitchell Lachance
lachancem@etsb.qc.ca
Eastern Townships School Board
Adult Education Centre – New Horizons Adult Education
0
5
Eastern Townships School Board
9
Adult Education Centre – New Horizons Adult Education
1
4
Professionals
Guidance Counselor, Job Links
Jessica Girard
girardj@etsb.qc.ca
Eastern Townships School Board
Adult Education Centre – New Horizons Adult Education
0
5
Eastern Townships School Board
9
Adult Education Centre – New Horizons Adult Education
1
5
Support Staff
Data Processing
Eugene Geneau
geneaue@etsb.qc.ca
Eastern Townships School Board
Adult Education Centre – New Horizons Adult Education
0
5
Eastern Townships School Board
9
Adult Education Centre – New Horizons Adult Education
1
5
Support Staff
School Secretary
Jennifer Rosebush
rosebush@etsb.qc.ca
Eastern Townships School Board
Adult Education Centre – New Horizons Adult Education
0
5
Eastern Townships School Board
9
Adult Education Centre – New Horizons Adult Education
1
5
Support Staff
Secretary
Donna Bray
brayd@etsb.qc.ca
Eastern Townships School Board
Adult Education Centre – New Horizons Adult Education
0
5
Eastern Townships School Board
9
Adult Education Centre – New Horizons Adult Education
1
5
Support Staff
Secretary, Job Links
Courtney Nichols
nicholsc@etsb.qc.ca
Eastern Townships School Board
Adult Education Centre – New Horizons Adult Education
0
5
Eastern Townships School Board
9
Adult Education Centre- Brome-Missisquoi Campus
1
2
Administration
1
Centre Director Adult Education
Steve Dunn
dunns@etsb.qc.ca
Eastern Townships School Board
Adult Education Centre- Brome-Missisquoi Campus
0
5
Eastern Townships School Board
9
Adult Education Centre- Brome-Missisquoi Campus
1
2
Administration
2
Assistant Centre Director
Eastern Townships School Board
Adult Education Centre- Brome-Missisquoi Campus
0
5
Eastern Townships School Board
9
Adult Education Centre- Brome-Missisquoi Campus
1
3
Coordinates
Address
180 Adélard Godbout
Eastern Townships School Board
Adult Education Centre- Brome-Missisquoi Campus
0
5
Eastern Townships School Board
9
Adult Education Centre- Brome-Missisquoi Campus
1
3
Coordinates
City, PC
Cowansville, Qc. J2K 3X9
Eastern Townships School Board
Adult Education Centre- Brome-Missisquoi Campus
0
5
Eastern Townships School Board
9
Adult Education Centre- Brome-Missisquoi Campus
1
3
Coordinates
Facebook
https://www.facebook.com/CBMCowansville2015/
Eastern Townships School Board
Adult Education Centre- Brome-Missisquoi Campus
0
5
Eastern Townships School Board
9
Adult Education Centre- Brome-Missisquoi Campus
1
3
Coordinates
Fax
450-263-0985
Eastern Townships School Board
Adult Education Centre- Brome-Missisquoi Campus
0
5
Eastern Townships School Board
9
Adult Education Centre- Brome-Missisquoi Campus
1
3
Coordinates
Instagram
https://www.instagram.com/cbm_csvdc_etsb
Eastern Townships School Board
Adult Education Centre- Brome-Missisquoi Campus
0
5
Eastern Townships School Board
9
Adult Education Centre- Brome-Missisquoi Campus
1
3
Coordinates
Phone
450-263-7901
Eastern Townships School Board
Adult Education Centre- Brome-Missisquoi Campus
0
5
Eastern Townships School Board
9
Adult Education Centre- Brome-Missisquoi Campus
1
3
Coordinates
Website
https://cbm.csvdc.qc.ca/
Eastern Townships School Board
Adult Education Centre- Brome-Missisquoi Campus
0
5
Eastern Townships School Board
9
Adult Education Centre- Brome-Missisquoi Campus
1
4
Professionals
Counselor in Academic Training
Andréanne Ruel-Lachance
Ruel-Lachancea@etsb.qc.ca
Eastern Townships School Board
Adult Education Centre- Brome-Missisquoi Campus
0
5
Eastern Townships School Board
9
Adult Education Centre- Brome-Missisquoi Campus
1
4
Professionals
Guidance Counselor
Eastern Townships School Board
Adult Education Centre- Brome-Missisquoi Campus
0
5
Eastern Townships School Board
9
Adult Education Centre- Brome-Missisquoi Campus
1
5
Support Staff
Executive Secretary
Tamara Hadlock
hadlockt@etsb.qc.ca
Eastern Townships School Board
Adult Education Centre- Brome-Missisquoi Campus
0
5
Eastern Townships School Board
9
Adult Education Centre- Brome-Missisquoi Campus
1
5
Support Staff
Office Agent
Eastern Townships School Board
Adult Education Centre- Brome-Missisquoi Campus
0
5
Eastern Townships School Board
9
Adult Education Centre- Brome-Missisquoi Campus
1
5
Support Staff
Secretary
Eastern Townships School Board
Adult Education Centre- Brome-Missisquoi Campus
0
5
Eastern Townships School Board
9
Adult Education Centre- Brome-Missisquoi Campus
1
5
Support Staff
Secretary Receptionist
Marie-Chantale Archambault
archambaultm@etsb.qc.ca
Eastern Townships School Board
Adult Education Centre- Brome-Missisquoi Campus
0
5
Eastern Townships School Board
9
Adult Education Centre- Brome-Missisquoi Campus
1
10
Centres of Expertise (CEN)
Sector 14- Maintenance Mechanics
John Milroy Cote
milroy-cotej@edu.etsb.qc.ca
Eastern Townships School Board
Adult Education Centre- Brome-Missisquoi Campus
1
5
Eastern Townships School Board
9
Distance Education Centre
1
2
Administration
Coordinator
Maude Danis Coulombe
daniscoulombem@etsb.qc.ca
Eastern Townships School Board
Distance Education Centre
0
5
Eastern Townships School Board
9
Distance Education Centre
1
3
Coordinates
Address
180 Adélard Godbout
Eastern Townships School Board
Distance Education Centre
0
5
Eastern Townships School Board
9
Distance Education Centre
1
3
Coordinates
City, PC
Cowansville, Qc. J2K 3X9
Eastern Townships School Board
Distance Education Centre
0
5
Eastern Townships School Board
9
Distance Education Centre
1
3
Coordinates
Phone
450-361-9397/1-877-463-3775
Eastern Townships School Board
Distance Education Centre
0
5
Eastern Townships School Board
9
Distance Education Centre
1
3
Coordinates
Website
http://distanceeducation-etsb.com/en/
Eastern Townships School Board
Distance Education Centre
0
5
Eastern Townships School Board
9
Distance Education Centre
1
5
Support Staff
Centre Secretary
Guylaine Roy
royg@etsb.qc.ca
Eastern Townships School Board
Distance Education Centre
0
5
Eastern Townships School Board
9
Lennoxville Vocational Training Centre
1
1
Admin.
1
Centre Director
Luc Rodrigue
rodriguel@etsb.qc.ca
Eastern Townships School Board
Lennoxville Vocational Training Centre
0
5
Eastern Townships School Board
9
Lennoxville Vocational Training Centre
1
3
Coordinates
Address
1700 College
Eastern Townships School Board
Lennoxville Vocational Training Centre
0
5
Eastern Townships School Board
9
Lennoxville Vocational Training Centre
1
3
Coordinates
City, PC
Sherbrooke, Qc. J1M 0C8
Eastern Townships School Board
Lennoxville Vocational Training Centre
0
5
Eastern Townships School Board
9
Lennoxville Vocational Training Centre
1
3
Coordinates
Fax
819-820-0500
Eastern Townships School Board
Lennoxville Vocational Training Centre
0
5
Eastern Townships School Board
9
Lennoxville Vocational Training Centre
1
3
Coordinates
Phone
819-563-5627
Eastern Townships School Board
Lennoxville Vocational Training Centre
0
5
Eastern Townships School Board
9
Lennoxville Vocational Training Centre
1
4
Professionals
Guidance Counsellor
Mitchell Lachance
lachancem@etsb.qc.ca
Eastern Townships School Board
Lennoxville Vocational Training Centre
0
5
Eastern Townships School Board
9
Lennoxville Vocational Training Centre
1
4
Professionals
Pedagogical Consultant
Johanna Bisson
bissonj@edu.etsb.qc.ca
Eastern Townships School Board
Lennoxville Vocational Training Centre
0
5
Eastern Townships School Board
9
Lennoxville Vocational Training Centre
1
5
Support Staff
Development Agent
Mélanie Thompson
thompsonm@etsb.qc.ca
Eastern Townships School Board
Lennoxville Vocational Training Centre
0
5
Eastern Townships School Board
9
Lennoxville Vocational Training Centre
1
5
Support Staff
Office Agent
Andie Fournier
fourniera@etsb.qc.ca
Eastern Townships School Board
Lennoxville Vocational Training Centre
0
5
Eastern Townships School Board
9
Lennoxville Vocational Training Centre
1
5
Support Staff
Secretary
Marie Vaillancourt
vaillancourtm@etsb.qc.ca
Eastern Townships School Board
Lennoxville Vocational Training Centre
0
5
Eastern Townships School Board
9
Lennoxville Vocational Training Centre
1
Admin.
Administrative Assistant
Lise Coté-Dougherty
doughertyl@etsb.qc.ca
Eastern Townships School Board
Lennoxville Vocational Training Centre
0
5
Eastern Townships School Board
9
Vocational Training - Brome-Missisquoi Campus
1
2
Administration
1
Centre Director Vocational Training
Liette Béchard
bechardl@etsb.qc.ca
Eastern Townships School Board
Vocational Training - Brome-Missisquoi Campus
0
6
English Montreal School Board
1
School Board
1
2
Administration
Assistant Director General, Administration
Benoît Duhême
bduheme@emsb.qc.ca
English Montreal School Board
School Board
0
6
English Montreal School Board
1
School Board
1
2
Administration
Assistant Director General, Education
Evelyne Alfonsi
EAlfonsi@emsb.qc.ca
English Montreal School Board
School Board
0
6
English Montreal School Board
1
School Board
1
2
Administration
Director General - Interim
Evelyne Alfonsi
EAlfonsi@emsb.qc.ca
English Montreal School Board
School Board
0
6
English Montreal School Board
1
School Board
1
2
Administration
Secretary General
Nathalie Lauzière
nlauziere@emsb.qc.ca
English Montreal School Board
School Board
0
6
English Montreal School Board
1
School Board
1
3
Coordinates
Facebook
https://www.facebook.com/EnglishMTL/
English Montreal School Board
School Board
0
6
English Montreal School Board
1
School Board
1
3
Coordinates
Twitter
https://twitter.com/englishmtl
English Montreal School Board
School Board
0
6
English Montreal School Board
1
School Board
1
3
Coordinates
Website
https://www.emsb.qc.ca
English Montreal School Board
School Board
0
6
English Montreal School Board
1
School Board
1
3
Coordinates
Youtube
https://www.youtube.com/channel/UC7ogv9rAywuQ4yn5v5zmMLQ
English Montreal School Board
School Board
0
6
English Montreal School Board
9
Adult Education & Vocational Services Department
1
2
Administration
Assistant Director AEVS
Mario Argiropoulos
MArgiropoulos@emsb.qc.ca
English Montreal School Board
Adult Education & Vocational Services Department
0
6
English Montreal School Board
9
Adult Education & Vocational Services Department
1
2
Administration
Assistant Director AEVS
Richard Mark David
RDavid@emsb.qc.ca
English Montreal School Board
Adult Education & Vocational Services Department
0
6
English Montreal School Board
9
Adult Education & Vocational Services Department
1
2
Administration
Regional Director AEVS
Angela Spagnolo
ASpagnolo@emsb.qc.ca
English Montreal School Board
Adult Education & Vocational Services Department
0
6
English Montreal School Board
9
Adult Education & Vocational Services Department
1
3
Coordinates
Address
6000 Fielding Avenue
English Montreal School Board
Adult Education & Vocational Services Department
0
6
English Montreal School Board
9
Adult Education & Vocational Services Department
1
3
Coordinates
City, PC
Montreal, Qc. H3X 1T4
English Montreal School Board
Adult Education & Vocational Services Department
0
6
English Montreal School Board
9
Adult Education & Vocational Services Department
1
3
Coordinates
Facebook
https://www.facebook.com/552169914875148/
English Montreal School Board
Adult Education & Vocational Services Department
0
6
English Montreal School Board
9
Adult Education & Vocational Services Department
1
3
Coordinates
Fax
514-483-7530
English Montreal School Board
Adult Education & Vocational Services Department
0
6
English Montreal School Board
9
Adult Education & Vocational Services Department
1
3
Coordinates
Phone
514-483-7200
English Montreal School Board
Adult Education & Vocational Services Department
0
6
English Montreal School Board
9
Adult Education & Vocational Services Department
1
3
Coordinates
Website
http://www.emsb-aevs.com/
English Montreal School Board
Adult Education & Vocational Services Department
0
6
English Montreal School Board
9
Adult Education & Vocational Services Department
1
4
Professionals
Educational Consultant
Harriet Cohen
hcohen@emsb.qc.ca
English Montreal School Board
Adult Education & Vocational Services Department
0
6
English Montreal School Board
9
Adult Education & Vocational Services Department
1
4
Professionals
Educational Consultant
Mary Gouskos
mgouskos@emsb.qc.ca
English Montreal School Board
Adult Education & Vocational Services Department
0
6
English Montreal School Board
9
Adult Education & Vocational Services Department
1
5
Support Staff
Secretary AEVS
Maria Delego
MDelego@emsb.qc.ca
English Montreal School Board
Adult Education & Vocational Services Department
0
6
English Montreal School Board
9
Adult Education & Vocational Services Department
1
5
Support Staff
Secretary AEVS - Interim
Alisia Pagano
APagano2@emsb.qc.ca
English Montreal School Board
Adult Education & Vocational Services Department
0
6
English Montreal School Board
9
AEVS Testing Centre
1
3
Coordinates
Address
3030 Villeray
English Montreal School Board
AEVS Testing Centre
0
6
English Montreal School Board
9
AEVS Testing Centre
1
3
Coordinates
City, PC
Montreal, Qc. H2A 1E7
English Montreal School Board
AEVS Testing Centre
0
6
English Montreal School Board
9
AEVS Testing Centre
1
3
Coordinates
Facebook
https://www.emsb-aevs.com/AEVSTestingCentre/
English Montreal School Board
AEVS Testing Centre
0
6
English Montreal School Board
9
AEVS Testing Centre
1
3
Coordinates
Fax
514-789-1768
English Montreal School Board
AEVS Testing Centre
0
6
English Montreal School Board
9
AEVS Testing Centre
1
3
Coordinates
Phone
514-488-4636/514-482-9645
English Montreal School Board
AEVS Testing Centre
0
6
English Montreal School Board
9
AEVS Testing Centre
1
3
Coordinates
Website
http://www.emsb-aevs.com/AEVSTestingCentre/
English Montreal School Board
AEVS Testing Centre
0
6
English Montreal School Board
9
AEVS Testing Centre
1
4
Professionals
Counselor in Academic Training
Theresa Calabretta
Tcalabretta@emsb.qc.ca
English Montreal School Board
AEVS Testing Centre
0
6
English Montreal School Board
9
AEVS Testing Centre
1
4
Professionals
Educational Consultant
Miriam Furfaro
Mfurfaro@emsb.qc.ca
English Montreal School Board
AEVS Testing Centre
0
6
English Montreal School Board
9
D.E.A.L. – Distance Education for Adult Learners
1
2
Administration
1
Centre Principal
Harry Michalopoulos
Hmichalopoulos@emsb.qc.ca
English Montreal School Board
D.E.A.L. – Distance Education for Adult Learners
0
6
English Montreal School Board
9
D.E.A.L. – Distance Education for Adult Learners
1
2
Administration
2
Centre Vice-Principal
Frédéric Boudreault
Fboudreault@emsb.qc.ca
English Montreal School Board
D.E.A.L. – Distance Education for Adult Learners
0
6
English Montreal School Board
9
D.E.A.L. – Distance Education for Adult Learners
1
Coordinates
Address
3711 De Bouillon Street
English Montreal School Board
D.E.A.L. – Distance Education for Adult Learners
0
6
English Montreal School Board
9
D.E.A.L. – Distance Education for Adult Learners
1
Coordinates
City, PC
Montreal, Qc. H2X 3A2
English Montreal School Board
D.E.A.L. – Distance Education for Adult Learners
0
6
English Montreal School Board
9
D.E.A.L. – Distance Education for Adult Learners
1
Coordinates
Facebook
https://www.facebook.com/DealDistanceEducation/
English Montreal School Board
D.E.A.L. – Distance Education for Adult Learners
0
6
English Montreal School Board
9
D.E.A.L. – Distance Education for Adult Learners
1
Coordinates
Fax
514-788-5955
English Montreal School Board
D.E.A.L. – Distance Education for Adult Learners
0
6
English Montreal School Board
9
D.E.A.L. – Distance Education for Adult Learners
1
Coordinates
Phone
514-788-5937/1-800-950-5552
English Montreal School Board
D.E.A.L. – Distance Education for Adult Learners
0
6
English Montreal School Board
9
D.E.A.L. – Distance Education for Adult Learners
1
Coordinates
Website
https://www.distanted.ca/
English Montreal School Board
D.E.A.L. – Distance Education for Adult Learners
0
6
English Montreal School Board
9
D.E.A.L. – Distance Education for Adult Learners
1
Professionals
Counselor in Re-Education
Raquel Di Tirro
RDiTirro@emsb.qc.ca
English Montreal School Board
D.E.A.L. – Distance Education for Adult Learners
0
6
English Montreal School Board
9
D.E.A.L. – Distance Education for Adult Learners
1
Professionals
Education Consultant
Nadia Cerrelli
Ncerrelli@emsb.qc.ca
English Montreal School Board
D.E.A.L. – Distance Education for Adult Learners
0
6
English Montreal School Board
9
Galileo Adult Education Centre
1
2
Administration
1
Centre Principal
Martina Schiavone
Mschiavone@emsb.qc.ca
English Montreal School Board
Galileo Adult Education Centre
0
6
English Montreal School Board
9
Galileo Adult Education Centre
1
2
Administration
2
Centre Vice-Principal
Marsha Excellent
mexcellent@emsb.qc.ca
English Montreal School Board
Galileo Adult Education Centre
0
6
English Montreal School Board
9
Galileo Adult Education Centre
1
2
Administration
Centre Vice-Principal - Interim
Santina Miceli
smiceli1@emsb.qc.ca
English Montreal School Board
Galileo Adult Education Centre
0
6
English Montreal School Board
9
Galileo Adult Education Centre
1
3
Coordinates
Address
10921 Gariépy
English Montreal School Board
Galileo Adult Education Centre
0
6
English Montreal School Board
9
Galileo Adult Education Centre
1
3
Coordinates
City, PC
Montreal, Qc. H1H 4C6
English Montreal School Board
Galileo Adult Education Centre
0
6
English Montreal School Board
9
Galileo Adult Education Centre
1
3
Coordinates
Facebook
https://www.facebook.com/galileoadultcentre/
English Montreal School Board
Galileo Adult Education Centre
0
6
English Montreal School Board
9
Galileo Adult Education Centre
1
3
Coordinates
Fax
514-721-0827
English Montreal School Board
Galileo Adult Education Centre
0
6
English Montreal School Board
9
Galileo Adult Education Centre
1
3
Coordinates
Instagram
https://www.instagram.com/galileoadultcentre/
English Montreal School Board
Galileo Adult Education Centre
0
6
English Montreal School Board
9
Galileo Adult Education Centre
1
3
Coordinates
Phone
514-721-0120
English Montreal School Board
Galileo Adult Education Centre
0
6
English Montreal School Board
9
Galileo Adult Education Centre
1
3
Coordinates
Website
https://www.gaec.ca/en/
English Montreal School Board
Galileo Adult Education Centre
0
6
English Montreal School Board
9
Galileo Adult Education Centre
1
3
Coordinates
Youtube
https://www.youtube.com/channel/UCey7lgVDVJmdG0oHEtKqe3w?app=desktop
English Montreal School Board
Galileo Adult Education Centre
0
6
English Montreal School Board
9
Galileo Adult Education Centre
1
4
Professionals
Academic and Vocational Information Counsellor
Rosanna De Fazio
Rdefazio@emsb.qc.ca
English Montreal School Board
Galileo Adult Education Centre
0
6
English Montreal School Board
9
Galileo Adult Education Centre
1
4
Professionals
Analyst
Santa Salucci
ssalucci@emsb.qc.ca
English Montreal School Board
Galileo Adult Education Centre
0
6
English Montreal School Board
9
Galileo Adult Education Centre
1
4
Professionals
Counselor in Re-education (50%)
Sonia Pietravalle
Spietravalle@emsb.qc.ca
English Montreal School Board
Galileo Adult Education Centre
0
6
English Montreal School Board
9
High School of Montreal Adult Education Centre
1
2
Administration
1
Centre Principal
Harry Michalopoulos
Hmichalopoulos@emsb.qc.ca
English Montreal School Board
High School of Montreal Adult Education Centre
0
6
English Montreal School Board
9
High School of Montreal Adult Education Centre
1
2
Administration
2
Centre Vice-Principal
Frédéric Boudreault
Fboudreault@emsb.qc.ca
English Montreal School Board
High School of Montreal Adult Education Centre
0
6
English Montreal School Board
9
High School of Montreal Adult Education Centre
1
3
Coordinates
Address
3711 De Bouillon Street
English Montreal School Board
High School of Montreal Adult Education Centre
0
6
English Montreal School Board
9
High School of Montreal Adult Education Centre
1
3
Coordinates
City, PC
Montreal, Qc. H2X 3A2
English Montreal School Board
High School of Montreal Adult Education Centre
0
6
English Montreal School Board
9
High School of Montreal Adult Education Centre
1
3
Coordinates
Facebook
https://www.facebook.com/HSMAdultCentre
English Montreal School Board
High School of Montreal Adult Education Centre
0
6
English Montreal School Board
9
High School of Montreal Adult Education Centre
1
3
Coordinates
Fax
514-788-5955
English Montreal School Board
High School of Montreal Adult Education Centre
0
6
English Montreal School Board
9
High School of Montreal Adult Education Centre
1
3
Coordinates
Phone
514-788-5937
English Montreal School Board
High School of Montreal Adult Education Centre
0
6
English Montreal School Board
9
High School of Montreal Adult Education Centre
1
3
Coordinates
Website
https://www.hsmontreal.ca/
English Montreal School Board
High School of Montreal Adult Education Centre
0
6
English Montreal School Board
9
High School of Montreal Adult Education Centre
1
4
Professionals
Academic and Vocational Information Counsellor
Cindy Romeo
Cromeo@emsb.qc.ca
English Montreal School Board
High School of Montreal Adult Education Centre
0
6
English Montreal School Board
9
James Lyng Adult Education Centre
1
Administration
1
Centre Principal
Civita Tudino
Ctudino@emsb.qc.ca
English Montreal School Board
James Lyng Adult Education Centre
0
6
English Montreal School Board
9
James Lyng Adult Education Centre
1
Administration
2
Centre Vice-Principal
Danica Lewington
DLewington@emsb.qc.ca
English Montreal School Board
James Lyng Adult Education Centre
0
6
English Montreal School Board
9
James Lyng Adult Education Centre
1
Coordinates
Address
5440 Notre Dame Street West
English Montreal School Board
James Lyng Adult Education Centre
0
6
English Montreal School Board
9
James Lyng Adult Education Centre
1
Coordinates
City, PC
Montreal, Qc. H4C 1T9
English Montreal School Board
James Lyng Adult Education Centre
0
6
English Montreal School Board
9
James Lyng Adult Education Centre
1
Coordinates
Facebook
https://www.facebook.com/jameslyngadult/
English Montreal School Board
James Lyng Adult Education Centre
0
6
English Montreal School Board
9
James Lyng Adult Education Centre
1
Coordinates
Fax
514-846-1449
English Montreal School Board
James Lyng Adult Education Centre
0
6
English Montreal School Board
9
James Lyng Adult Education Centre
1
Coordinates
Phone
514-846-0019
English Montreal School Board
James Lyng Adult Education Centre
0
6
English Montreal School Board
9
James Lyng Adult Education Centre
1
Coordinates
Website
https://www.jlac.ca/
English Montreal School Board
James Lyng Adult Education Centre
0
6
English Montreal School Board
9
James Lyng Adult Education Centre
1
Professionals
Academic and Vocational Information Counsellor
Christopher Nagel
Cnagel@emsb.qc.ca
English Montreal School Board
James Lyng Adult Education Centre
0
6
English Montreal School Board
9
James Lyng Adult Education Centre
1
Professionals
Counsellor in Re-Education
Paul LaPlante
Plaplante@emsb.qc.ca
English Montreal School Board
James Lyng Adult Education Centre
0
6
English Montreal School Board
9
James Lyng Adult Education Centre
1
Professionals
Guidance Counsellor
Leslie Habib
Lhabib@emsb.qc.ca
English Montreal School Board
James Lyng Adult Education Centre
0
6
English Montreal School Board
9
John F. Kennedy Adult Education Centre
1
4
Professionals
Educational Consultant
Frank Furaro
ffurfaro@emsb.qc.ca
English Montreal School Board
John F. Kennedy Adult Education Centre
0
6
English Montreal School Board
9
John F. Kennedy Adult Education Centre
1
4
Professionals
Sanction / Educational Consultant
Tania Battista
tbattista@emsb.qc.ca
English Montreal School Board
John F. Kennedy Adult Education Centre
0
6
English Montreal School Board
9
John F. Kennedy Adult Education Centre
1
Administration
1
Centre Principal
Elizabeth Lagoditch
Elagoditch@emsb.qc.ca
English Montreal School Board
John F. Kennedy Adult Education Centre
0
6
English Montreal School Board
9
John F. Kennedy Adult Education Centre
1
Administration
2
Centre Vice-Principal
Andrew Mangal
amangal@emsb.qc.ca
English Montreal School Board
John F. Kennedy Adult Education Centre
0
6
English Montreal School Board
9
John F. Kennedy Adult Education Centre
1
Coordinates
Address
3030 Villeray
English Montreal School Board
John F. Kennedy Adult Education Centre
0
6
English Montreal School Board
9
John F. Kennedy Adult Education Centre
1
Coordinates
City, PC
Montreal, Qc. H2A 1E7
English Montreal School Board
John F. Kennedy Adult Education Centre
0
6
English Montreal School Board
9
John F. Kennedy Adult Education Centre
1
Coordinates
Facebook
https://www.facebook.com/JFKAdultCentre/
English Montreal School Board
John F. Kennedy Adult Education Centre
0
6
English Montreal School Board
9
John F. Kennedy Adult Education Centre
1
Coordinates
Fax
514-374-2226
English Montreal School Board
John F. Kennedy Adult Education Centre
0
6
English Montreal School Board
9
John F. Kennedy Adult Education Centre
1
Coordinates
Phone
514-374-2888
English Montreal School Board
John F. Kennedy Adult Education Centre
0
6
English Montreal School Board
9
John F. Kennedy Adult Education Centre
1
Coordinates
Website
https://www.jfkac.ca/
English Montreal School Board
John F. Kennedy Adult Education Centre
0
6
English Montreal School Board
9
John F. Kennedy Adult Education Centre
1
Professionals
Academic and Vocational Information Counsellor
Rosie De Grisantis
Rdegrisantis@emsb.qc.ca
English Montreal School Board
John F. Kennedy Adult Education Centre
0
6
English Montreal School Board
9
John F. Kennedy Adult Education Centre
1
Professionals
Counselor in Re-education (50%)
Sonia Pietravalle
Spietravalle@emsb.qc.ca
English Montreal School Board
John F. Kennedy Adult Education Centre
0
6
English Montreal School Board
9
Laurier Macdonald Vocational Centre - Jean-Talon Campus
1
10
Centres of Expertise (CEN)
Sector 21 - Beauty Care / Aesthetics
Antonella Aniana
antonellaanania@hotmail.com
English Montreal School Board
Laurier Macdonald Vocational Centre - Jean-Talon Campus
1
6
English Montreal School Board
9
Laurier Macdonald Vocational Centre - Jean-Talon Campus
1
10
Centres of Expertise (CEN)
Sector 21 - Beauty Care / Hairdressing
Antonella Aniana
antonellaanania@hotmail.com
English Montreal School Board
Laurier Macdonald Vocational Centre - Jean-Talon Campus
1
6
English Montreal School Board
9
Laurier Macdonald Vocational Centre - Jean-Talon Campus
1
Administration
1
Centre Principal
Anna-Maria Borsellino
aborsellino@emsb.qc.ca
English Montreal School Board
Laurier Macdonald Vocational Centre - Jean-Talon Campus
0
6
English Montreal School Board
9
Laurier Macdonald Vocational Centre - Jean-Talon Campus
1
Administration
Centre Vice-Principal - Interim
Grace Fanelli
gfanelli@emsb.qc.ca
English Montreal School Board
Laurier Macdonald Vocational Centre - Jean-Talon Campus
0
6
English Montreal School Board
9
Laurier Macdonald Vocational Centre - Jean-Talon Campus
1
Coordinates
Address
5025 Jean-Talon East
English Montreal School Board
Laurier Macdonald Vocational Centre - Jean-Talon Campus
0
6
English Montreal School Board
9
Laurier Macdonald Vocational Centre - Jean-Talon Campus
1
Coordinates
City, PC
St-Leonard, Qc. H1S 3G6
English Montreal School Board
Laurier Macdonald Vocational Centre - Jean-Talon Campus
0
6
English Montreal School Board
9
Laurier Macdonald Vocational Centre - Jean-Talon Campus
1
Coordinates
Facebook
https://www.facebook.com/LaurierMacdonaldCareerCentre
English Montreal School Board
Laurier Macdonald Vocational Centre - Jean-Talon Campus
0
6
English Montreal School Board
9
Laurier Macdonald Vocational Centre - Jean-Talon Campus
1
Coordinates
Fax
514-374-4403
English Montreal School Board
Laurier Macdonald Vocational Centre - Jean-Talon Campus
0
6
English Montreal School Board
9
Laurier Macdonald Vocational Centre - Jean-Talon Campus
1
Coordinates
Phone
514-374-4278
English Montreal School Board
Laurier Macdonald Vocational Centre - Jean-Talon Campus
0
6
English Montreal School Board
9
Laurier Macdonald Vocational Centre - Jean-Talon Campus
1
Coordinates
Twitter
https://twitter.com/lmaccareer
English Montreal School Board
Laurier Macdonald Vocational Centre - Jean-Talon Campus
0
6
English Montreal School Board
9
Laurier Macdonald Vocational Centre - Jean-Talon Campus
1
Coordinates
Website
http://lmaccareercentre.com/
English Montreal School Board
Laurier Macdonald Vocational Centre - Jean-Talon Campus
0
6
English Montreal School Board
9
Laurier Macdonald Vocational Centre - Jean-Talon Campus
1
Professionals
Academic and Vocational Information Counsellor
Nadia Matalucci
Nmatalucci@emsb.qc.ca
English Montreal School Board
Laurier Macdonald Vocational Centre - Jean-Talon Campus
0
6
English Montreal School Board
9
Laurier Maconald Vocational Centre - Des Grandes Prairies Campus
1
Administration
1
Centre Principal
Anna-Maria Borsellino
aborsellino@emsb.qc.ca
English Montreal School Board
Laurier Maconald Vocational Centre - Des Grandes Prairies Campus
0
6
English Montreal School Board
9
Laurier Maconald Vocational Centre - Des Grandes Prairies Campus
1
Administration
2
Centre Vice-Principal
Sulaman Khan
Skhan@emsb.qc.ca
English Montreal School Board
Laurier Maconald Vocational Centre - Des Grandes Prairies Campus
0
6
English Montreal School Board
9
Laurier Maconald Vocational Centre - Des Grandes Prairies Campus
1
Administration
2
Centre Vice-Principal
Tina Spiridigliozzi
TSpiridigliozzi@emsb.qc.ca
English Montreal School Board
Laurier Maconald Vocational Centre - Des Grandes Prairies Campus
0
6
English Montreal School Board
9
Laurier Maconald Vocational Centre - Des Grandes Prairies Campus
1
Coordinates
Address
6065 Boul. Des Grandes-Prairies
English Montreal School Board
Laurier Maconald Vocational Centre - Des Grandes Prairies Campus
0
6
English Montreal School Board
9
Laurier Maconald Vocational Centre - Des Grandes Prairies Campus
1
Coordinates
City, PC
Saint-Léonard, Qc. H1P 1A5
English Montreal School Board
Laurier Maconald Vocational Centre - Des Grandes Prairies Campus
0
6
English Montreal School Board
9
Laurier Maconald Vocational Centre - Des Grandes Prairies Campus
1
Coordinates
Fax
514-327-8282
English Montreal School Board
Laurier Maconald Vocational Centre - Des Grandes Prairies Campus
0
6
English Montreal School Board
9
Laurier Maconald Vocational Centre - Des Grandes Prairies Campus
1
Coordinates
Phone
514-327-8787
English Montreal School Board
Laurier Maconald Vocational Centre - Des Grandes Prairies Campus
0
6
English Montreal School Board
9
Laurier Maconald Vocational Centre - Des Grandes Prairies Campus
1
Professionals
Academic and Vocational Information Counsellor
Mary Mercuri
Mmercuri@emsb.qc.ca
English Montreal School Board
Laurier Maconald Vocational Centre - Des Grandes Prairies Campus
0
6
English Montreal School Board
9
Rosemount Technology Centre
1
10
Centres of Expertise (CEN)
Sector 07 - Buildings and Public Works / Residential and Commercial + Industrial Drafting
Peter Byron
pbyron@emsb.qc.ca 
English Montreal School Board
Rosemount Technology Centre
1
6
English Montreal School Board
9
Rosemount Technology Centre
1
10
Centres of Expertise (CEN)
Sector 11 - Mechanical Manufacturing
Cyril Payne
cpayne@emsb.qc.ca
English Montreal School Board
Rosemount Technology Centre
1
6
English Montreal School Board
9
Rosemount Technology Centre
1
10
Centres of Expertise (CEN)
Sector 13 - Communications and Documentation / Computer Graphics
Linda Kurylo
lkurylo@emsb.qc.ca
English Montreal School Board
Rosemount Technology Centre
1
6
English Montreal School Board
9
Rosemount Technology Centre
1
10
Centres of Expertise (CEN)
Sector 13 - Communications and Documentation / Digital Layout and Printing
Antonio Leone
aleone1@emsb.qc.ca    
English Montreal School Board
Rosemount Technology Centre
1
6
English Montreal School Board
9
Rosemount Technology Centre
1
Administration
1
Centre Principal
John Pevec
Jpevec@emsb.qc.ca
English Montreal School Board
Rosemount Technology Centre
0
6
English Montreal School Board
9
Rosemount Technology Centre
1
Administration
2
Centre Vice-Principal
Joe Anne Desir
Jadesir@emsb.qc.ca
English Montreal School Board
Rosemount Technology Centre
0
6
English Montreal School Board
9
Rosemount Technology Centre
1
Administration
2
Centre Vice-Principal
Ruben Azevedo
razevedo@emsb.qc.ca
English Montreal School Board
Rosemount Technology Centre
0
6
English Montreal School Board
9
Rosemount Technology Centre
1
Administration
Centre Vice-Principal - Interim
Réal Heppelle
rheppelle@emsb.qc.ca
English Montreal School Board
Rosemount Technology Centre
0
6
English Montreal School Board
9
Rosemount Technology Centre
1
Coordinates
Address
3737 Beaubien Street East
English Montreal School Board
Rosemount Technology Centre
0
6
English Montreal School Board
9
Rosemount Technology Centre
1
Coordinates
City, PC
Rosemount, Qc. H1X 1H2
English Montreal School Board
Rosemount Technology Centre
0
6
English Montreal School Board
9
Rosemount Technology Centre
1
Coordinates
Facebook
https://www.facebook.com/rosemonttechnologycentre
English Montreal School Board
Rosemount Technology Centre
0
6
English Montreal School Board
9
Rosemount Technology Centre
1
Coordinates
Fax
514-376-9736
English Montreal School Board
Rosemount Technology Centre
0
6
English Montreal School Board
9
Rosemount Technology Centre
1
Coordinates
Instagram
https://www.instagram.com/rosemounttechnologycentre/
English Montreal School Board
Rosemount Technology Centre
0
6
English Montreal School Board
9
Rosemount Technology Centre
1
Coordinates
Phone
514-376-4724/514-376-4725
English Montreal School Board
Rosemount Technology Centre
0
6
English Montreal School Board
9
Rosemount Technology Centre
1
Coordinates
Twitter
https://twitter.com/rtcmontreal
English Montreal School Board
Rosemount Technology Centre
0
6
English Montreal School Board
9
Rosemount Technology Centre
1
Coordinates
Website
https://www.rosemount-technology.qc.ca/
English Montreal School Board
Rosemount Technology Centre
0
6
English Montreal School Board
9
Rosemount Technology Centre
1
Coordinates
Youtube
https://www.youtube.com/user/RosemountTechnology
English Montreal School Board
Rosemount Technology Centre
0
6
English Montreal School Board
9
Rosemount Technology Centre
1
Professionals
Academic and Vocational Information Counsellor
Melissa Urso
Murso@emsb.qc.ca
English Montreal School Board
Rosemount Technology Centre
0
6
English Montreal School Board
9
Rosemount Technology Centre
1
Professionals
Academic and Vocational Information Counsellor
Nadia Zuccaro
Nzuccaro@emsb.qc.ca
English Montreal School Board
Rosemount Technology Centre
0
6
English Montreal School Board
9
SARCA
1
3
Coordinates
Address
10909 Gariépy
English Montreal School Board
SARCA
0
6
English Montreal School Board
9
SARCA
1
3
Coordinates
City, PC
Montreal, Qc. H1H 4C1
English Montreal School Board
SARCA
0
6
English Montreal School Board
9
SARCA
1
3
Coordinates
Phone
514-846-7955
English Montreal School Board
SARCA
0
6
English Montreal School Board
9
SARCA
1
3
Coordinates
Website
http://www.emsb-sarca.ca/
English Montreal School Board
SARCA
0
6
English Montreal School Board
9
SARCA
1
4
Professionals
Counselor in Academic Training
Josie Alfano
Jalfano@emsb.qc.ca
English Montreal School Board
SARCA
0
6
English Montreal School Board
9
Shadd Health & Business Centre
1
2
Administration
1
Centre Principal
Giuseppe Cacchione
Gcacchione@emsb.qc.ca
English Montreal School Board
Shadd Health & Business Centre
0
6
English Montreal School Board
9
Shadd Health & Business Centre
1
2
Administration
2
Centre Vice-Principal
Joan MacMillan
Jmacmillan@emsb.qc.ca
English Montreal School Board
Shadd Health & Business Centre
0
6
English Montreal School Board
9
Shadd Health & Business Centre
1
3
Coordinates
Address
1000 Old Orchard Street
English Montreal School Board
Shadd Health & Business Centre
0
6
English Montreal School Board
9
Shadd Health & Business Centre
1
3
Coordinates
City, PC
Montreal, Qc. H4A 3A4
English Montreal School Board
Shadd Health & Business Centre
0
6
English Montreal School Board
9
Shadd Health & Business Centre
1
3
Coordinates
Facebook
https://www.facebook.com/Shadd-Health-Business-Centre-261675368111/
English Montreal School Board
Shadd Health & Business Centre
0
6
English Montreal School Board
9
Shadd Health & Business Centre
1
3
Coordinates
Fax
514-484-5788
English Montreal School Board
Shadd Health & Business Centre
0
6
English Montreal School Board
9
Shadd Health & Business Centre
1
3
Coordinates
Instagram
https://www.instagram.com/shadd_centre/
English Montreal School Board
Shadd Health & Business Centre
0
6
English Montreal School Board
9
Shadd Health & Business Centre
1
3
Coordinates
Phone
514-484-0485
English Montreal School Board
Shadd Health & Business Centre
0
6
English Montreal School Board
9
Shadd Health & Business Centre
1
3
Coordinates
Website
http://www.shadd.com/
English Montreal School Board
Shadd Health & Business Centre
0
6
English Montreal School Board
9
Shadd Health & Business Centre
1
4
Professionals
Academic and Vocational Information Counsellor
Alexandra Michas
Amichas@emsb.qc.ca
English Montreal School Board
Shadd Health & Business Centre
0
6
English Montreal School Board
9
Shadd Health & Business Centre
1
4
Professionals
Academic and Vocational Information Counsellor
Jennifer Mancini
Jmancini@emsb.qc.ca
English Montreal School Board
Shadd Health & Business Centre
0
6
English Montreal School Board
9
Shadd Health & Business Centre
1
10
Centres of Expertise (CEN)
Sector 01 - Administration, Commerce and Computer Technology / Accounting
Raffaella Savignano
rsavignano@emsb.qc.ca
English Montreal School Board
Shadd Health & Business Centre
1
6
English Montreal School Board
9
Shadd Health & Business Centre
1
10
Centres of Expertise (CEN)
Sector 01 - Administration, Commerce and Computer Technology / Secretarial
Raffaella Savignano
rsavignano@emsb.qc.ca
English Montreal School Board
Shadd Health & Business Centre
1
6
English Montreal School Board
9
St. Laurent Adult Education Centre
1
3
Coordinates
Website
https://www.slaec.ca/
English Montreal School Board
St. Laurent Adult Education Centre
0
6
English Montreal School Board
9
St. Laurent Adult Education Centre
1
Administration
1
Centre Principal
Daniela Lattanzio
Dlattanzio@emsb.qc.ca
English Montreal School Board
St. Laurent Adult Education Centre
0
6
English Montreal School Board
9
St. Laurent Adult Education Centre
1
Administration
2
Centre Vice-Principal
Maria Savignano
Msavignano@emsb.qc.ca
English Montreal School Board
St. Laurent Adult Education Centre
0
6
English Montreal School Board
9
St. Laurent Adult Education Centre
1
Administration
Centre Principal - Interim
Demetrios Giannacopoulos
dgiannacopoulos@emsb.qc.ca
English Montreal School Board
St. Laurent Adult Education Centre
0
6
English Montreal School Board
9
St. Laurent Adult Education Centre
1
Coordinates
Address
2405 Place Lafortune West
English Montreal School Board
St. Laurent Adult Education Centre
0
6
English Montreal School Board
9
St. Laurent Adult Education Centre
1
Coordinates
City, PC
Ville St. Laurent, Qc. H4M 1C2
English Montreal School Board
St. Laurent Adult Education Centre
0
6
English Montreal School Board
9
St. Laurent Adult Education Centre
1
Coordinates
Facebook
https://www.facebook.com/stlaurentadcentre/
English Montreal School Board
St. Laurent Adult Education Centre
0
6
English Montreal School Board
9
St. Laurent Adult Education Centre
1
Coordinates
Fax
514-337-8570
English Montreal School Board
St. Laurent Adult Education Centre
0
6
English Montreal School Board
9
St. Laurent Adult Education Centre
1
Coordinates
Phone
514-337-3856
English Montreal School Board
St. Laurent Adult Education Centre
0
6
English Montreal School Board
9
St. Laurent Adult Education Centre
1
Professionals
Academic and Vocational Information Counsellor
David Di Paolo
DDiPaolo@emsb.qc.ca
English Montreal School Board
St. Laurent Adult Education Centre
0
6
English Montreal School Board
9
St. Laurent Adult Education Centre
1
Professionals
Counsellor in Re-education
Annette Lacroce
ALacroce2@emsb.qc.ca
English Montreal School Board
St. Laurent Adult Education Centre
0
6
English Montreal School Board
9
St. Laurent Adult Education Centre
1
Professionals
Guidance Counselor
Lise Libarian-Mendez
LLibarian-Mendez@emsb.qc.ca
English Montreal School Board
St. Laurent Adult Education Centre
0
6
English Montreal School Board
9
St.-Pius X Career Centre
1
2
Administration
1
Centre Principal
Alice Sideropoulous
Asideropoulous@emsb.qc.ca
English Montreal School Board
St.-Pius X Career Centre
0
6
English Montreal School Board
9
St.-Pius X Career Centre
1
2
Administration
2
Centre Vice-Principal
Alain Bélair
ABelair@emsb.qc.ca
English Montreal School Board
St.-Pius X Career Centre
0
6
English Montreal School Board
9
St.-Pius X Career Centre
1
2
Administration
2
Centre Vice-Principal
Antonella Russo
ARUSSO@emsb.qc.ca
English Montreal School Board
St.-Pius X Career Centre
0
6
English Montreal School Board
9
St.-Pius X Career Centre
1
2
Administration
2
Centre Vice-Principal
Antonietta Scrocca
AScrocca@emsb.qc.ca
English Montreal School Board
St.-Pius X Career Centre
0
6
English Montreal School Board
9
St.-Pius X Career Centre
1
3
Coordinates
Address
9955 Papineau
English Montreal School Board
St.-Pius X Career Centre
0
6
English Montreal School Board
9
St.-Pius X Career Centre
1
3
Coordinates
City, PC
Montreal, Qc. H2B 1Z9
English Montreal School Board
St.-Pius X Career Centre
0
6
English Montreal School Board
9
St.-Pius X Career Centre
1
3
Coordinates
Facebook
https://www.facebook.com/piusculinary/
English Montreal School Board
St.-Pius X Career Centre
0
6
English Montreal School Board
9
St.-Pius X Career Centre
1
3
Coordinates
Fax
514-381-1124
English Montreal School Board
St.-Pius X Career Centre
0
6
English Montreal School Board
9
St.-Pius X Career Centre
1
3
Coordinates
Phone
514-381-5440
English Montreal School Board
St.-Pius X Career Centre
0
6
English Montreal School Board
9
St.-Pius X Career Centre
1
3
Coordinates
Twitter
https://twitter.com/piusculinary
English Montreal School Board
St.-Pius X Career Centre
0
6
English Montreal School Board
9
St.-Pius X Career Centre
1
3
Coordinates
Website
http://piuscentre.com/
English Montreal School Board
St.-Pius X Career Centre
0
6
English Montreal School Board
9
St.-Pius X Career Centre
1
4
Professionals
Academic and Vocational Information Counsellor
Paolo Della Rocca
Pdellarocca@emsb.qc.ca
English Montreal School Board
St.-Pius X Career Centre
0
6
English Montreal School Board
9
St.-Pius X Career Centre
1
4
Professionals
Academic and Vocational Information Counsellor
Steve Aglitti
Saglitti@emsb.qc.ca
English Montreal School Board
St.-Pius X Career Centre
0
6
English Montreal School Board
9
Wagar Adult Education Centre
1
2
Administration
1
Centre Principal
Nick Katalifos
nkatalifos@emsb.qc.ca
English Montreal School Board
Wagar Adult Education Centre
0
6
English Montreal School Board
9
Wagar Adult Education Centre
1
2
Administration
2
Centre Vice-Principal
Lydia Landori
Llandori@emsb.qc.ca
English Montreal School Board
Wagar Adult Education Centre
0
6
English Montreal School Board
9
Wagar Adult Education Centre
1
3
Coordinates
Address
5785 Parkhaven
English Montreal School Board
Wagar Adult Education Centre
0
6
English Montreal School Board
9
Wagar Adult Education Centre
1
3
Coordinates
City, PC
Côte Saint-Luc, Qc. H4W 1X8
English Montreal School Board
Wagar Adult Education Centre
0
6
English Montreal School Board
9
Wagar Adult Education Centre
1
3
Coordinates
Facebook
https://www.facebook.com/WagarAdultEd/
English Montreal School Board
Wagar Adult Education Centre
0
6
English Montreal School Board
9
Wagar Adult Education Centre
1
3
Coordinates
Fax
514-488-8458
English Montreal School Board
Wagar Adult Education Centre
0
6
English Montreal School Board
9
Wagar Adult Education Centre
1
3
Coordinates
Phone
514-488-8203
English Montreal School Board
Wagar Adult Education Centre
0
6
English Montreal School Board
9
Wagar Adult Education Centre
1
3
Coordinates
Website
http://www.wagaradulteducationcentre.ca/
English Montreal School Board
Wagar Adult Education Centre
0
6
English Montreal School Board
9
Wagar Adult Education Centre
1
4
Professionals
Academic and Vocational Information Counsellor
Sandra Costanzo
Scostanzo@emsb.qc.ca
English Montreal School Board
Wagar Adult Education Centre
0
6
English Montreal School Board
9
Wagar Adult Education Centre
1
4
Professionals
Education Consultant
Jennnifer Campbell
jcampbell1@emsb.qc.ca
English Montreal School Board
Wagar Adult Education Centre
0
7
Kativik School Board
1
School Board
1
1
Administration
1
Director General
Harriet Keleutak
harriet.keleutak@kativik.qc.ca
Kativik School Board
School Board
0
7
Kativik School Board
1
School Board
1
3
Coordinates
Address
9800 Cavendish, Suite 400
Kativik School Board
School Board
0
7
Kativik School Board
1
School Board
1
3
Coordinates
Address
9800 Cavendish, Suite 400
Kativik School Board
School Board
0
7
Kativik School Board
1
School Board
1
3
Coordinates
City, PC
St. Laurent, Qc. H4M 2V9
Kativik School Board
School Board
0
7
Kativik School Board
1
School Board
1
3
Coordinates
Facebook
https://www.facebook.com/ilisarniq/
Kativik School Board
School Board
0
7
Kativik School Board
1
School Board
1
3
Coordinates
Fax
514-369-2636
Kativik School Board
School Board
0
7
Kativik School Board
1
School Board
1
3
Coordinates
Instagram
https://www.instagram.com/ilisarniliriniq/
Kativik School Board
School Board
0
7
Kativik School Board
1
School Board
1
3
Coordinates
Phone
514-482-8220
Kativik School Board
School Board
0
7
Kativik School Board
1
School Board
1
3
Coordinates
Twitter
https://twitter.com/ilisarniq
Kativik School Board
School Board
0
7
Kativik School Board
1
School Board
1
3
Coordinates
Website
http://kativik.qc.ca
Kativik School Board
School Board
0
7
Kativik School Board
2
Continuing Education
1
2
Administration
Acting Director of Adult and Vocational Education
Mamadou Diop
mamadou.diop@kativik.qc.ca
Kativik School Board
Continuing Education
0
7
Kativik School Board
2
Continuing Education
1
2
Administration
Assistant Director of Adult and Vocational Education
N/A
Kativik School Board
Continuing Education
0
7
Kativik School Board
2
Continuing Education
1
2
Administration
Coordinator of customized training
Dave McMullen
dave.macmullen@kativik.qc.ca
Kativik School Board
Continuing Education
0
7
Kativik School Board
2
Continuing Education
1
2
Administration
coorinator of schools
Laina Grey
Laina.grey@kativik.qc.ca
Kativik School Board
Continuing Education
0
7
Kativik School Board
2
Continuing Education
1
3
Coordinates
Website
https://www.kativik.qc.ca/adult-education/
Kativik School Board
Continuing Education
0
7
Kativik School Board
2
Continuing Education
1
3
Coordinates
Website
https://www.kativik.qc.ca/adult-education/vocational-training/
Kativik School Board
Continuing Education
0
7
Kativik School Board
2
Continuing Education
1
3
Coordinates
Youtube
https://www.youtube.com/channel/UCMYpsoSMs8Q7g8ozg4To5IQ
Kativik School Board
Continuing Education
0
7
Kativik School Board
2
Continuing Education
1
4
Professionals
Academic French and English Vocational, Pre-College Programs College Programs
Carmelle Castonguay
Carmelle.Castonguay@katvik.qc.ca
Kativik School Board
Continuing Education
0
7
Kativik School Board
2
Continuing Education
1
4
Professionals
Academic French/English Distance Education
vacant
Kativik School Board
Continuing Education
0
7
Kativik School Board
2
Continuing Education
1
4
Professionals
Childcare, firstaid, health and social services
Samantha Poirier
Samanthan.Poirier@kativik.qc.ca
Kativik School Board
Continuing Education
0
7
Kativik School Board
2
Continuing Education
1
4
Professionals
Class 1, 2, 3, 4 and 5 driving permits
Beatrice Berland
Beatrice.berland@kativik.qc.ca
Kativik School Board
Continuing Education
0
7
Kativik School Board
2
Continuing Education
1
4
Professionals
Customized Training – construction Trades and Welding
Jocelyn.michaud@kativik.qc.ca
Kativik School Board
Continuing Education
0
7
Kativik School Board
2
Continuing Education
1
4
Professionals
Customized Training and Vocational Programs
Danielle Bergeron
Danielle.Bergeron@kativik.qc.ca
Kativik School Board
Continuing Education
0
7
Kativik School Board
2
Continuing Education
1
4
Professionals
Health, Tourism and Development
Stephanie Miehe
Stephanie.Meihe@kativik.qc.ca
Kativik School Board
Continuing Education
0
7
Kativik School Board
2
Continuing Education
1
4
Professionals
Math, science anr IT
Jessica Hopley
Jessica.hopley@kativik.qc.ca
Kativik School Board
Continuing Education
0
7
Kativik School Board
2
Continuing Education
1
4
Professionals
Mining Sector and Development
Vacant
Kativik School Board
Continuing Education
0
7
Kativik School Board
2
Continuing Education
1
4
Professionals
Parenting and Wellness
Betsy Tukiapik
betsy.tukiapik@kativik.qc.ca
Kativik School Board
Continuing Education
0
7
Kativik School Board
2
Continuing Education
1
4
Professionals
Parenting and Wellness
Vacant
Kativik School Board
Continuing Education
0
7
Kativik School Board
2
Continuing Education
1
4
Professionals
RAC Counsellor
Nourredine Amer-Ucef
Nourredine.Amer-Ucef@kativik.qc.ca
Kativik School Board
Continuing Education
0
7
Kativik School Board
2
Continuing Education
1
4
Professionals
SARCA
Jacob Weiss
Jacob.weiss@kativik.qc.ca
Kativik School Board
Continuing Education
0
7
Kativik School Board
2
Continuing Education
1
4
Professionals
SARCA
Simata Manning
simata.manning@kativik.qc.ca
Kativik School Board
Continuing Education
0
7
Kativik School Board
2
Continuing Education
1
4
Professionals
Voctional training ped
Kativik School Board
Continuing Education
0
7
Kativik School Board
2
Continuing Education
1
5
Support Staff
Office Agent
Vacant
Kativik School Board
Continuing Education
0
7
Kativik School Board
2
Continuing Education
1
5
Support Staff
Secretary-Receptionist
Lyne Bourget
Lyne.Bourget@kativik.qc.ca
Kativik School Board
Continuing Education
0
7
Kativik School Board
2
Continuing Education
1
5
Support Staff
Technician
Joyce Ng
Joyce.Ng@kativik.qc.ca
Kativik School Board
Continuing Education
0
7
Kativik School Board
2
Continuing Education
1
5
Support Staff
Technician (Administrator)
Linda Zouvi
Linda.Zouvi@kativik.qc.ca
Kativik School Board
Continuing Education
0
7
Kativik School Board
2
Continuing Education
1
5
Support Staff
Technician (Student Records)
Kativik School Board
Continuing Education
0
7
Kativik School Board
9
Amos detention center adult education center
1
2
Administration
Amos adult education center
Christine.totszollosy@kativik.qc.ca
Kativik School Board
Amos detention center adult education center
0
7
Kativik School Board
9
Inukjuak Vocational Centre
1
1
Administration
1
Centre Director
Stephane Bastien
Stephane.Bastien@kativikk.qc.ca
Kativik School Board
Inukjuak Vocational Centre
0
7
Kativik School Board
9
Ivirtiviq adult edcauton center
1
Kativik School Board
Ivirtiviq adult edcauton center
0
7
Kativik School Board
9
Kuujjuac Centre
1
1
Administration
1
Centre Director
Alice Berthe
Alice.Berthe@kativik.qc.ca
Kativik School Board
Kuujjuac Centre
0
7
Kativik School Board
9
Kuujjuaraapik Adult Education Centre
1
1
Administration
1
Centre Director
Madeleine Kemp
Madeleine.Kemp@kativik.qc.ca
Kativik School Board
Kuujjuaraapik Adult Education Centre
0
7
Kativik School Board
9
Puvirnituq Centre
1
1
Administration
1
Centre Director
Kativik School Board
Puvirnituq Centre
0
7
Kativik School Board
9
Salluit Centre
1
1
Administration
1
Centre Director
Darrell Atagotaaluk
Darrell.Atagotaaluk@kativik.qc.ca
Kativik School Board
Salluit Centre
0
7
Kativik School Board
9
St Jerome Detention center adult education center
1
1
Administration
1
Centre Director
Chris Mount
Christopher.mount@kativik.qc.ca
Kativik School Board
St Jerome Detention center adult education center
0
8
Lester B. Pearson School Board
1
School Board
1
1
Administration
1
Director General
Cindy Finn
cfinn@lbpsb.qc.ca
Lester B. Pearson School Board
School Board
0
8
Lester B. Pearson School Board
1
School Board
1
2
Administration
2
Assistant Director General
Carol Heffernan
cheffernan@lbpsb.qc.ca
Lester B. Pearson School Board
School Board
0
8
Lester B. Pearson School Board
1
School Board
1
2
Administration
2
Assistant Director General
Thomas Rymes
trymes@lbpsb.qc.ca
Lester B. Pearson School Board
School Board
0
8
Lester B. Pearson School Board
1
School Board
1
2
Administration
3
Administrative Officer
Gina Clemenza
gclemenza@lbpsb.qc.ca
Lester B. Pearson School Board
School Board
0
8
Lester B. Pearson School Board
1
School Board
1
3
Coordinates
Address
1925 Brookdale Avenue, Dorval, Qc. H9P 2Y7
Lester B. Pearson School Board
School Board
0
8
Lester B. Pearson School Board
1
School Board
1
3
Coordinates
Facebook
https://www.facebook.com/LBPSB/
Lester B. Pearson School Board
School Board
0
8
Lester B. Pearson School Board
1
School Board
1
3
Coordinates
Fax
514-422-3023
Lester B. Pearson School Board
School Board
0
8
Lester B. Pearson School Board
1
School Board
1
3
Coordinates
Instagram
https://www.instagram.com/lbpsb_/
Lester B. Pearson School Board
School Board
0
8
Lester B. Pearson School Board
1
School Board
1
3
Coordinates
Phone
514-422-3000
Lester B. Pearson School Board
School Board
0
8
Lester B. Pearson School Board
1
School Board
1
3
Coordinates
Twitter
https://twitter.com/LBPSB?lang=en
Lester B. Pearson School Board
School Board
0
8
Lester B. Pearson School Board
1
School Board
1
3
Coordinates
Website
https://boardsite.lbpsb.qc.ca/
Lester B. Pearson School Board
School Board
0
8
Lester B. Pearson School Board
1
School Board
1
3
Coordinates
Youtube
https://www.youtube.com/channel/UCBKYqXgGl93YbE77x9lXP4g
Lester B. Pearson School Board
School Board
0
8
Lester B. Pearson School Board
2
Continuing Education
1
2
Administration
1
Director, Continuing Education
Maggie Soldano
msoldano@lbpsb.qc.ca
Lester B. Pearson School Board
Continuing Education
0
8
Lester B. Pearson School Board
2
Continuing Education
1
2
Administration
3
Administrative Officer
Lina Laflèche
llafleche@lbpsb.qc.ca
Lester B. Pearson School Board
Continuing Education
0
8
Lester B. Pearson School Board
2
Continuing Education
1
3
Coordinates
Facebook
https://www.facebook.com/LBPContinuingEducation/
Lester B. Pearson School Board
Continuing Education
0
8
Lester B. Pearson School Board
2
Continuing Education
1
3
Coordinates
Website
http://www.lbpce.ca/
Lester B. Pearson School Board
Continuing Education
0
8
Lester B. Pearson School Board
2
Continuing Education
1
5
Support Staff
Executive Secretary
Annette Banton
abanton02@lbpsb.qc.ca
Lester B. Pearson School Board
Continuing Education
0
8
Lester B. Pearson School Board
9
Business Solutions Group
1
2
Administration
Coordinator of Services
Mark Newton
mnewton02@lbpsb.qc.ca
Lester B. Pearson School Board
Business Solutions Group
0
8
Lester B. Pearson School Board
9
Business Solutions Group
1
3
Coordinates
Address
5000 René-Huguet, Lachine, Qc. H8T 1M7
Lester B. Pearson School Board
Business Solutions Group
0
8
Lester B. Pearson School Board
9
Business Solutions Group
1
3
Coordinates
Facebook
(8) LBP Business Solutions Group | Facebook
Lester B. Pearson School Board
Business Solutions Group
0
8
Lester B. Pearson School Board
9
Business Solutions Group
1
3
Coordinates
Fax
514-634-8146
Lester B. Pearson School Board
Business Solutions Group
0
8
Lester B. Pearson School Board
9
Business Solutions Group
1
3
Coordinates
LinkedIn
Business Solutions Group - Lester B. Pearson School Board | LinkedIn
Lester B. Pearson School Board
Business Solutions Group
0
8
Lester B. Pearson School Board
9
Business Solutions Group
1
3
Coordinates
Phone
514-422-3000
Lester B. Pearson School Board
Business Solutions Group
0
8
Lester B. Pearson School Board
9
Business Solutions Group
1
4
Professionals
Pedagogical Consultant
Pierre Auclair
pauclair@lbpsb.qc.ca
Lester B. Pearson School Board
Business Solutions Group
0
8
Lester B. Pearson School Board
9
Business Solutions Group
1
4
Professionals
Pedagogical Consultant
Sonia Ruivo
sruivo@lbpsb.qc.ca
Lester B. Pearson School Board
Business Solutions Group
0
8
Lester B. Pearson School Board
9
Business Solutions Group
1
5
Support Staff
Office Agent Class II
Sandra Sarena
ssarena@lbpsb.qc.ca
Lester B. Pearson School Board
Business Solutions Group
0
8
Lester B. Pearson School Board
9
Gordon Robertson Beauty Academy - GRBA
1
1
Administration
1
Centre Director
Claudine Turnbull
cturnbull@lbpsb.qc.ca
Lester B. Pearson School Board
Gordon Robertson Beauty Academy - GRBA
0
8
Lester B. Pearson School Board
9
Gordon Robertson Beauty Academy - GRBA
1
3
Coordinates
Address
240 Beaurepaire Drive, Beaconsfield, Qc. H9W 6G4
Lester B. Pearson School Board
Gordon Robertson Beauty Academy - GRBA
0
8
Lester B. Pearson School Board
9
Gordon Robertson Beauty Academy - GRBA
1
3
Coordinates
Facebook
https://www.facebook.com/GRBeautyAcademy/
Lester B. Pearson School Board
Gordon Robertson Beauty Academy - GRBA
0
8
Lester B. Pearson School Board
9
Gordon Robertson Beauty Academy - GRBA
1
3
Coordinates
Fax
514-426-4854
Lester B. Pearson School Board
Gordon Robertson Beauty Academy - GRBA
0
8
Lester B. Pearson School Board
9
Gordon Robertson Beauty Academy - GRBA
1
3
Coordinates
Instagram
https://www.instagram.com/gordonrobertsonbeautyacademy/?hl=en
Lester B. Pearson School Board
Gordon Robertson Beauty Academy - GRBA
0
8
Lester B. Pearson School Board
9
Gordon Robertson Beauty Academy - GRBA
1
3
Coordinates
Phone
514-426-5096
Lester B. Pearson School Board
Gordon Robertson Beauty Academy - GRBA
0
8
Lester B. Pearson School Board
9
Gordon Robertson Beauty Academy - GRBA
1
3
Coordinates
Twitter
https://twitter.com/BeautyAcademyGR
Lester B. Pearson School Board
Gordon Robertson Beauty Academy - GRBA
0
8
Lester B. Pearson School Board
9
Gordon Robertson Beauty Academy - GRBA
1
3
Coordinates
Website
http://www.lbpce.ca/grba
Lester B. Pearson School Board
Gordon Robertson Beauty Academy - GRBA
0
8
Lester B. Pearson School Board
9
Gordon Robertson Beauty Academy - GRBA
1
4
Professionals
Guidance Counsellor
Lana Jean Karabachian
lkarabachian02@lbpsb.qc.ca
Lester B. Pearson School Board
Gordon Robertson Beauty Academy - GRBA
0
8
Lester B. Pearson School Board
9
Gordon Robertson Beauty Academy - GRBA
1
4
Professionals
Pedagogical Consultant
Samar Abboud
sabboud@lbpsb.qc.ca
Lester B. Pearson School Board
Gordon Robertson Beauty Academy - GRBA
0
8
Lester B. Pearson School Board
9
Gordon Robertson Beauty Academy - GRBA
1
5
Support Staff
Centre Secretary
Hélène Bédard (rep)
hbedard@lbpsb.qc.ca
Lester B. Pearson School Board
Gordon Robertson Beauty Academy - GRBA
0
8
Lester B. Pearson School Board
9
International Program
1
2
Administration
1
Director
Véronique Marin
vmarin@lbpsb.qc.ca
Lester B. Pearson School Board
International Program
0
8
Lester B. Pearson School Board
9
International Program
1
2
Administration
Adjoint adm. de services
Barry Kagan
bkagan02@lbpsb.qc.ca
Lester B. Pearson School Board
International Program
0
8
Lester B. Pearson School Board
9
International Program
1
2
Administration
Administrative Technician
Line Legault
llegault@lbpsb.qc.ca
Lester B. Pearson School Board
International Program
0
8
Lester B. Pearson School Board
9
International Program
1
3
Coordinates
Address
1925 Brookdale Avenue, Dorval, Qc. H9P 2Y7
Lester B. Pearson School Board
International Program
0
8
Lester B. Pearson School Board
9
International Program
1
3
Coordinates
Fax
514 422-3009
Lester B. Pearson School Board
International Program
0
8
Lester B. Pearson School Board
9
International Program
1
3
Coordinates
Phone
514-422-3000
Lester B. Pearson School Board
International Program
0
8
Lester B. Pearson School Board
9
International Program
1
3
Coordinates
Website
http://www.lbpsb.qc.ca/eng/intlstudies/myintlstudiesV2.asp
Lester B. Pearson School Board
International Program
0
8
Lester B. Pearson School Board
9
International Program
1
5
Support Staff
Office Agent Cl. I
Monika Popiel
mpopiel@lbpsb.qc.ca
Lester B. Pearson School Board
International Program
0
8
Lester B. Pearson School Board
9
Pearson Adult and Career - PACC ADULT
1
1
Administration
1
Centre Director
Roger Rampersad
rrampersad@lbpsb.qc.ca
Lester B. Pearson School Board
Pearson Adult and Career - PACC ADULT
0
8
Lester B. Pearson School Board
9
Pearson Adult and Career - PACC ADULT
1
2
Administration
2
Assistant Centre Director
Qaadira De Coteau
qdecoteau@lbpsb.qc.ca
Lester B. Pearson School Board
Pearson Adult and Career - PACC ADULT
0
8
Lester B. Pearson School Board
9
Pearson Adult and Career - PACC ADULT
1
3
Coordinates
Address:
8300 George Street, Lasalle, Qc. H8P 1E5
Lester B. Pearson School Board
Pearson Adult and Career - PACC ADULT
0
8
Lester B. Pearson School Board
9
Pearson Adult and Career - PACC ADULT
1
3
Coordinates
Facebook
Adult
https://www.facebook.com/PACCAdult/
Lester B. Pearson School Board
Pearson Adult and Career - PACC ADULT
0
8
Lester B. Pearson School Board
9
Pearson Adult and Career - PACC ADULT
1
3
Coordinates
Fax
514-364-1953
Lester B. Pearson School Board
Pearson Adult and Career - PACC ADULT
0
8
Lester B. Pearson School Board
9
Pearson Adult and Career - PACC ADULT
1
3
Coordinates
Instagram
Vocational
https://www.instagram.com/paccadult/
Lester B. Pearson School Board
Pearson Adult and Career - PACC ADULT
0
8
Lester B. Pearson School Board
9
Pearson Adult and Career - PACC ADULT
1
3
Coordinates
Phone
514-798-5588
Lester B. Pearson School Board
Pearson Adult and Career - PACC ADULT
0
8
Lester B. Pearson School Board
9
Pearson Adult and Career - PACC ADULT
1
3
Coordinates
Twitter
Adult
https://twitter.com/pacc_adult
Lester B. Pearson School Board
Pearson Adult and Career - PACC ADULT
0
8
Lester B. Pearson School Board
9
Pearson Adult and Career - PACC ADULT
1
3
Coordinates
Website
Adult
http://www.lbpce.ca/pacc-adult
Lester B. Pearson School Board
Pearson Adult and Career - PACC ADULT
0
8
Lester B. Pearson School Board
9
Pearson Adult and Career - PACC ADULT
1
4
Professionals
Guidance Counsellor
Erich Kohler
ekohler@lbpsb.qc.ca
Lester B. Pearson School Board
Pearson Adult and Career - PACC ADULT
0
8
Lester B. Pearson School Board
9
Pearson Adult and Career - PACC ADULT
1
4
Professionals
Pedagogical Consultant
Shiela Sachdeva
ssachdeva@lbpsb.qc.ca
Lester B. Pearson School Board
Pearson Adult and Career - PACC ADULT
0
8
Lester B. Pearson School Board
9
Pearson Adult and Career - PACC ADULT
1
5
Support Staff
Centre Secretary
Charis De Clou
cdeclou@lbpsb.qc.ca
Lester B. Pearson School Board
Pearson Adult and Career - PACC ADULT
0
8
Lester B. Pearson School Board
9
Pearson Adult and Career - PACC VOCATIONAL
1
1
Administration
1
Centre Director
Ann Moran
amoran@lbpsb.qc.ca
Lester B. Pearson School Board
Pearson Adult and Career - PACC VOCATIONAL
0
8
Lester B. Pearson School Board
9
Pearson Adult and Career - PACC VOCATIONAL
1
2
Administration
2
Assistant Centre Director
Aaryn Bradley
abradley05@lbpsb.qc.ca
Lester B. Pearson School Board
Pearson Adult and Career - PACC VOCATIONAL
0
8
Lester B. Pearson School Board
9
Pearson Adult and Career - PACC VOCATIONAL
1
2
Administration
2
Assistant Centre Director
Christie Brown
cbrown16@lbpsb.qc.ca
Lester B. Pearson School Board
Pearson Adult and Career - PACC VOCATIONAL
0
8
Lester B. Pearson School Board
9
Pearson Adult and Career - PACC VOCATIONAL
1
3
Coordinates
Address
8310 George Street, Lasalle, Qc. H8P 1E5
Lester B. Pearson School Board
Pearson Adult and Career - PACC VOCATIONAL
0
8
Lester B. Pearson School Board
9
Pearson Adult and Career - PACC VOCATIONAL
1
3
Coordinates
Fax